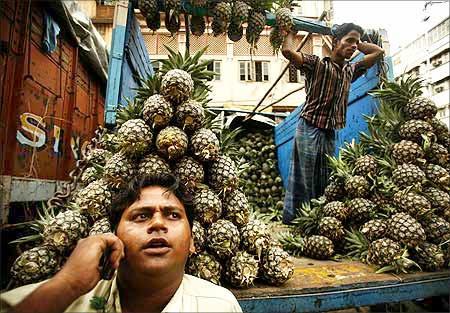 After announcing to make roaming services free across the country, telecom minister Kapil Sibal expressed the vision of making voice calls free for the users as well.
"There should be no charge for talking to each other. I personally believe, that charging for voice is a tax on talking to people," Sibal said while speaking at CII broadband summit.

The mobile phone operators must move from voice-based revenue model and customers should gradually be charged only for data services and not for making calls, he said adding that "at the moment, revenue of industry depends on voice, it is time that the industry decides to move in a direction where revenues come from data and not from voice."
He said the operators need to change their mindset by moving away from voice services to data.

"The industry must move in that direction (making voice free) so that in years to come, talking to each other should not be taxed. There should be no charge for talking to each other," he said. At present, telecom companies earn majority of their revenues from voice-based services.
Earlier, this week, Sibal had said that roaming would be free for subscribers from 2013.
The mobile service providers are likely to lose around Rs 5,000 crores in revenues annually, if the government decides to do away with the roaming charges.
At present, GSM operators including Bharti Airtel, Vodafone, Idea, Aircel gets around 10-12 per cent of their revenues from the roaming services, which amounts to Rs 10,000-Rs 13,000 crores.
Besides, data services, Sibal said the government is making huge investments in broadband services.
The government is investing around Rs 35,000 crore on various broadband related projects which will create a secondary market of around Rs 3 lakh crore, Sibal added.Talking about Rs 20,000 crore national broadband plan, Sibal said, "By December 2013 (optical) fibre cable will be laid".     
He also said the Department of Telecom will soon approach Cabinet to seek approval for manufacturing five million 'Akash-2' tablets in the country.