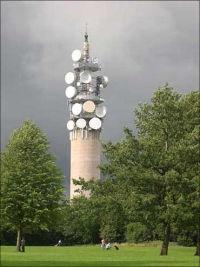 Old GSM operators on Tuesday criticised the Telecom Regulatory Authority of India recommendations on pricing of extra spectrum in a meeting with Communications and IT Minister Kapil Sibal.
GSM operators, including Bharti airtel, Vodafone Essar and Idea Cellular, rejected the Trai recommendations.
The telecom regulator had suggested imposition of a price on operators for holding spectrum beyond the contracted limit of 6.2MHz.
Operators will have to pay a large sum if the Department of Telecommunications accepts the regulator's recommendations.
During the meeting, one of the leading GSM operators asked Sibal to reject the Trai report outright as it was flawed and has basic errors.
Several other existing operators also criticised Trai, while CDMA operators association AUSPI and Reliance Communications expressed happiness over the telecom regulator's report.
However, the minister asked service providers to iron out their differences, in a bid to reach a consensus over various spectrum and licensing issues.
Sibal, after a three-hour meeting with all stakeholders, said: "I have told the stakeholders that the captains of the industry must get together and iron out the differences among themselves because no industry can be robust if it is fractious."
The meeting was convened as part of the ministry's 100-day plan to create a clear and transparent regime.
The other issues that came up for discussion were spectrum sharing, merger and acquisitions, annual spectrum usage charge and rising disputes among telecom firms.
The changes suggested by Trai will form part of the New Telecom Policy 2011, which is under process.