Feel they can't run companies anymore but can be there as guides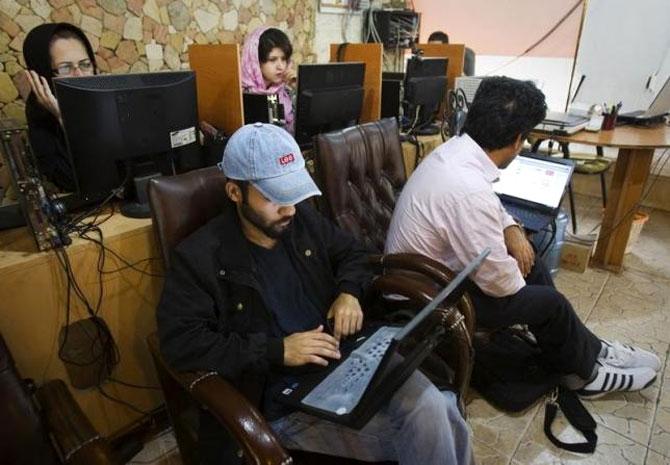 They may be past their prime now, but the original founders of the $150 billion Indian IT industry are far from hanging up their boots. Over a dozen first generation entrepreneurs who were instrumental in putting India on the global technology map are now busy investing and raising scores of start-ups in the country.
For IT and BPO founders such as Raman Roy (Genpact and Quatrro), Ajai Chowdhry (HCL Infosystems) and Saurabh Srivastava (IIS Infotech/Xansa), it is a rewind of the late seventies and eighties when they founded their respective companies, only they are not in the driving seat anymore.
With investments anywhere between Rs 500,000 to Rs 50 lakh (RS 5 million) each in 25 to 30 companies, these executives say that they may have lost the appetite to build another company on their own, but are channeling their passion and expertise by strategising for young minds who are building successful enterprises of the future.
"Since they are co-invested, they are like proxy entrepreneurs," said Sharad Sharma, co-founder of start-up think tank iSpirit. "They are driven, passionate, bring 30-35 years of experience to the table, plus it is an invigorating experience for them, keeps you young," he added.
Sharma, himself a founder of Tiltier Technologies (now part of Cisco), added that being part of a new company puts senior people in the 'underdog' position once again, since they have got used to being the top dog, after the successes of their first ventures. "It is a challenge they find addictive," he added.
Raman Roy, considered to be one of the founders of the Indian BPO industry, says that he has made investments in over 25 companies so far which are not restricted to just technology. While one of his investments is called High Street Essentials, the other deals with momos. Roy who called meeting new entrepreneurs the 'most energising moments' says that when he started out there was no ecosystem of people who could mentor you or even give you the money.
"These guys are so full of confidence, their ideas are great and they give you a channel to look at new ways of things," he adds. But not everything succeeds. There are deals which can give you 30 times the returns and there are companies which go belly up. But it more than evens out. One good deal stands in for 9 others that go bad. So, end of the day this also makes money though, it is not the main driver," added Roy who has so far betted around half a million dollars on start-ups.
Saurabh Srivastava, who has been part of this eco-system for a much longer period said that he has made almost 55 investments till date out which 25-30 are still current.
"The story is still the same, how IT is transforming business and transforming our lives," said Srivastava. He added that the current generation is reaping the benefits of what the first generation of entrepreneurs created.
"We built an industry with a critical mass of knowledge and the global brand for IT in India which was created attracted venture capital into India," he said. Srivastava added that before the Indian IT industry became successful, there was no precedent of first generation middle class entrepreneurs who succeeded. "You only had the Tatas, Birlas, and the Singhanias."
Not just founders but many senior executives of the IT industry who have been leading companies for many years are also jumping into the eco-system now. "Once you have done a few companies, you lose the passion and the drive. You are comfortable, you have made money, you cant do another company but mentoring keeps you mentally very engaged, he said, adding that he works harder than when he was running a company. "No weekends," he laughs.
For Ajai Chowdhry, co-founder of HCL, investing in companies is a way of giving back to the ecosystem, "what you learnt as an entrepreneur." He has invested in around 30 companies coming from diverse backgrounds such as communications, education, technology, ecommerce, rural distribution, fast food, clean tech and biotech, etc. While most of them are in India some are in Singapore and UK. Chowdhry says that he helps them wade through challenges of distribution and sales lending his experience of running HCL Infosystems which had a large distribution contract with Nokia or by putting the entrepreneurs in touch with the right advisors from his own network.
Chowdhry says it is much more than just making money. "It's a lot of fun; it's a very exciting marketplace. My email box gets filled up. There are all kinds of requests, LinkedIn, Facebook"