Sikka's regret over lack of strategic talk with clients hints at larger problem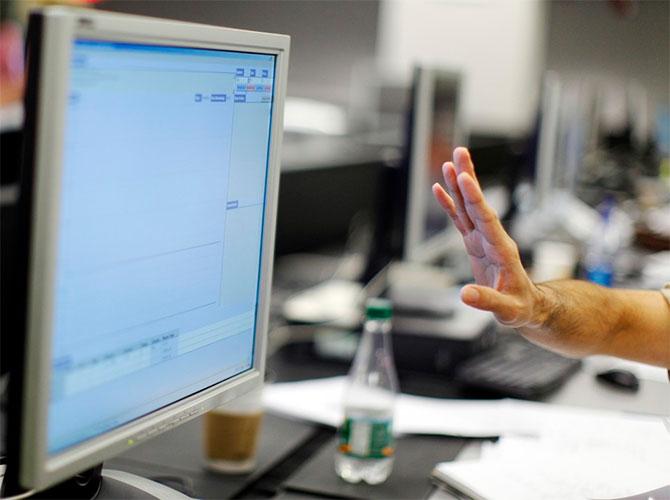 At the recently held analyst meet at Infosys, company CEO Vishal Sikka made a candid confession that one of the disappointments for him had been that over the last two years the conversations he had with clients were not strategic or of a high level.
"By and large the conversations that we have are these IT-oriented kind of conversations that are largely cost- and RFP (request for protocol)-driven. I have accepted this and we are transforming in this segment too, but that is one source of unhappiness for me. I wish that we had the ability to have a much more strategic conversations, we have started that but still at a relatively small number of clients," he had said.
The comments points to the challenge that the industry is undergoing and this is perhaps for the first time that an Indian CEO has spoken about the issue.
R Chandrashekhar, president of Nasscom, the industry body representing IT services, said: "I cannot comment on what an individual has spoken about their company, but the industry is making that transition from business services-oriented players to higher level services provider. We need to address this transition at a faster pace," he added.
Analyst, however, believe that the industry needs to get away from the delivery tag attached to it.
"He (Sikka) is right that every Indian IT firm struggles with this issue. Indian IT firms are delivery partners of their clients but rarely are strategic partners," said Peter Bendour-Samuel, CEO, Everest Group.
"This is not a bad thing, it is very hard to be both on a consistent basis and the market for delivery or tactical execution is many times larger than that as a strategic partner. The strategic space is already well served by BCG, Bain and the other strategy firms and increasingly by the big accounting firms such as E&Y and PwC who provide very different kinds of services than the Indian firms.
Infosys and other firms have attempted many times to penetrate this space but the low-cost offshore model does not lend its self to this space and the entrenched competitors are very strong," he added.
What Sikka was also pointing out is the missing element in the Indian IT services that is the consulting piece.
"One of the side effects of consulting is that typically consultants are able to carry out conversations with the corner offices and that has the effect of elevating the conversation towards a more strategic kind of talk," he said.
"I think the world of today, the businesses of today are looking for a different kind of consulting… That needs a different kind of approach, that needs a design thinking, more consultative innovation kind of an approach and that is the one that we want to focus on," he added at the analyst meet.
Pareekh Jain, research VP, HfS Research, agrees with Sikka and says what has been evident has just been publicly acknowledged. "I think what is required to get out of this and even what he was hinting towards is a consulting-led approach. Consulting capability gives you the space for strategic discussion.
Going ahead, investing in consulting will have to be crucial. The Indian players will need to follow Accenture and Cognizant's pattern. The fear is that if Indian players do not get on to this they may lose out on the digital turf, because some part of digital will also get commoditised," he said.
Infosys, TCS and Wipro have been trying to increase their presence in this space but with little success. Surprisingly while most of the top players are talking about the digital revenue share, they still do not share the contribution of consulting.
TCS clubs consulting with enterprise solutions - 18 per cent of its revenue - and Infosys clubs consulting with package implementation and others. This was about 32 per cent of its revenue in the first quarter of FY17.
"Indian firms have been trying to break into the segment for the last five years or so. But the investments that have been made are frankly not much. They should try and follow what Cognizant is doing in the consulting space," said an analyst from a leading Indian brokerage house on condition of anonymity.
Cognizant's consulting practice has about 5,500 consultants, perhaps the highest when compared to the top three Indian IT players with revenue contribution of seven-eight per cent in 2015. According to Mark Livingston, executive VP, consulting, Cognizant, the consulting arms have been able to open 50 accounts on an average every year for the past few years.
The analyst added, "It's not that they do not have the capability but these discussions are not as broad-based as they should be. I think that's what is bothering Sikka too. He has launched several initiatives like design thinking and zero distance but the pace with which the change should happen is not happening."
"Another point worth considering is that the offshore delivery space is far more profitable than the strategy space, so too much emphasis on this could cause margin problems. Sikka's point about wanting to get out of the RFP grind is a good one but the aspiration is highly unlikely given Infosys' positioning in the delivery segment of the market," adds Bendour-Samuel.
Photograph: Brian Snyder / Reuters