It will compete with rivals Amazon Web Services and Microsoft Azure
Illustration: Dominic Xavier/Rediff.com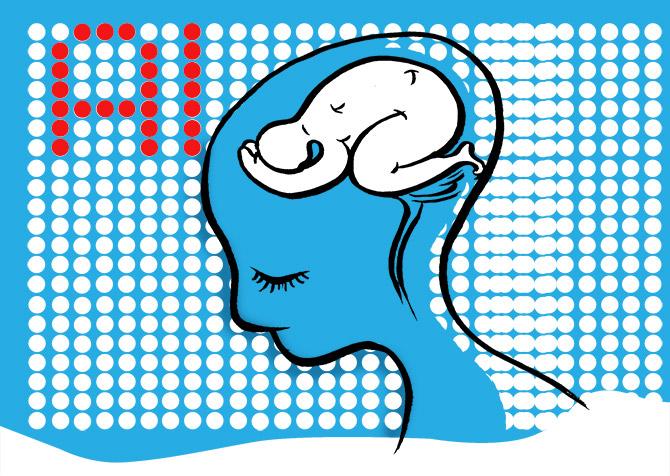 After delayed entry into India's fast-growing cloud services market, information technology giant Google is banking on its machine learning and artificial intelligence (AI) prowess to win customers and compete with rivals Amazon Web Services and Microsoft Azure.
The internet major has vast swathes of user data, thanks to popular services such as Android, Google Search, Gmail and YouTube. It is trying to sell its service by using tools that it says are tuned specifically for Indian users.
There is, for instance, Hike Messenger, one of the largest consumer internet services in the country with over 100 million users, got as a customer from rival AWS.
The move was completed in 60 days with zero downtime, no small feat for a service that sees over a billion messages being sent on a daily basis.
"When they started talking to us, it was on the promise of our machine learning and AI. They saw Google to be the most innovative provider, who was really bringing cutting-edge technology.
They have already started getting machine learning benefits such as text to speech," said Mohit Pande, country manager for Google Cloud.
Hike, he said, also factored in cost-effective offerings in machine learning-based services such as sticker recommendations for messaging.
And, contended the messaging start-up was "really satisfied at the incredibly fast performance at lesser cost" that its BigQuery platform provided them before they began the migration to Google Cloud.
Apart from a new-age company such as Hike, Google is looking to capitalise on cloud-based value added services for traditional business organisations like Ashok Leyland.
The Chennai-based truck and commercial vehicle maker now uses Google Cloud to link its customers with certified mechanics across different road networks through something called Service Mandi.
"They have already connected 1,500 mechanics on just three roads. So, we are working with traditional companies as well," said Pande.
Google Cloud has invested $30 billion, largely in infrastructure globally. In India, it says it has invested heavily in areas such as eco-system building for small, medium and large businesses.
The investment includes the company's expenses in creating network infrastructure.
Google Cloud is also betting on its G-suite offering, which includes products such as Gmail, Docs, Drive, Calendar and Hangouts for Indian enterprises.
The company will have its India Cloud Region in Mumbai by the end of this year, its fifth such centre in the Asia-Pacific region. The other such centres are in Tokyo, Taiwan, Singapore and Sydney.
The Mumbai unit will also have its first storage facility in the country.
This comes when the Indian government is working on a data protection law which could force global and local internet firms to store user data within the country's geographic boundaries.
The company said its pay per minute model for customers would also help it get an edge over other cloud providers.
While the competition isn't asleep, Google says the opportunity for cloud services in India is huge.
With 95 per cent of computational workloads in the country yet to move to the cloud, the company says it is bullish.