Artificially intelligent smartphones will be able to offer solutions and suggestions based on user behaviour.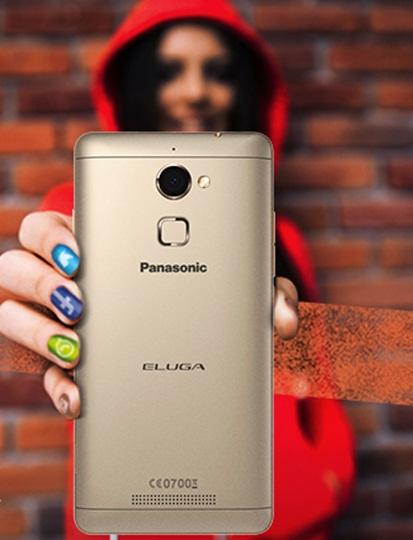 Electronic devices major Panasonic is coming up with 'artificially intelligent' smartphones.
Its research and development (R&D) team is currently working on the project and the devices will be launched in India by the end of 2016-17, Pankaj Rana, head, mobility division, India, south Asia, Middle East & Africa, told Business Standard.
"Artificial intelligence (AI) and Internet of Things (IoT) are going to define the future course for the industry. We will very soon come up with more advanced IoT products. Smartphones with AI are being worked on right now," he said.

Artificially intelligent smartphones will be able to offer solutions and suggestions based on user behaviour.
AI is generally is a future-oriented technology, where the devices perceive the environment and take actions, which in turn enhances the success rate of any task at hand.

The world's largest smartphone maker, Samsung, is willing to ramp up its portfolio with AI and is looking to acquire firms that provide such solutions, Rhee In Jong, executive vice-president of Samsung, told Bloomberg recently.
Panasonic is also looking at local sourcing of components and manufacturing of smartphones.
"We have shortlisted two places, one in Noida and the other is our factory in Jhajjar, where we can expand. So we can have a complete manufacturing at either of the places within one year," he said.

The project will require up to Rs 200 crore (Rs 2 billion) as initial investment. It is currently assembling handsets at its Noida unit where it has invested nearly Rs 90 crore (Rs 900 million) so far. The Noida plant has eight million units per month capacity.
Recently, the government had decreased various import duties on mobile handset components.

However, according to sources, the move was to give handset makers some time to set up their own manufacturing ecosystem in the country.

The duty waivers will be withdrawn in due course and local sourcing of components will become crucial to maintain profitability.
Manish Sharma, the new president and chief executive of Panasonic India and South Asia, had said earlier that the company was planning to transform India as its export hub for west Asian and African markets.

According to Rana, it is also eyeing Nepal, Sri Lanka and Bangladesh now.
During 2015-16, revenue from its mobile handsets business grew 117 per cent to Rs 1,200 crore (Rs 12 billion) and Rana is eyeing Rs 2,500 crore (Rs 25 billion) in the current year.

The company has identified Rs 10,000-15,000 price segment as its focus area.

It plans to launch four new devices in that segment, apart from five that has already been launched in 2016.