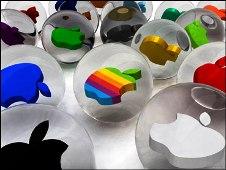 An April 1976 contract that had established the iconic Apple company has fetched over $1.5 million at auction house Sotheby's in New York.

The three-page document had the signatures of the technology giant's three founding partners -- Steve Jobs, Stephen Wozniak and Ronald Wayen.

Sotheby's said six telephone and online bidders sought the document and it was eventually bought by Cisneros Corp chief executive Eduardo Cisneros.

Sotheby's said the 'Apple Computer Company Partnership Agreement' dated April 1, 1976 was expected to fetch about $150,000.

Along with the original Apple partnership agreement, an amendment dated April 12 dissolving Wayne's share in Apple was also put up for auction.

Wayne's withdrawal
as partner was documented by a County of Santa Clara statement, which was also part of the Sotheby's lot.
The original partnership agreement is in three pages with 'small staple holes and crease in upper left corners'.
The trio had met on April 1, 1976 in Wayne's apartment to draft and sign the partnership agreement for the Apple Computer Company, with Wozniak's friend Randy Wigginton standing by.
"The document, written by Wayne, is replete with self-conscious legal jargon, but is otherwise relatively simple, comprised only of two and a half pages of text in which Wayne spells out the shares – 'Jobs is herewith assigned a total of fourty-five per cent (45 per cent) of all rights, title, and interest in and to the company, and all assets there Contained' -- as was Wozniak," according to information by Sotheby's.