Mumbai-based BabyChakra is among the four start-ups Google has shortlisted from India for the fifth batch of its mentorship programme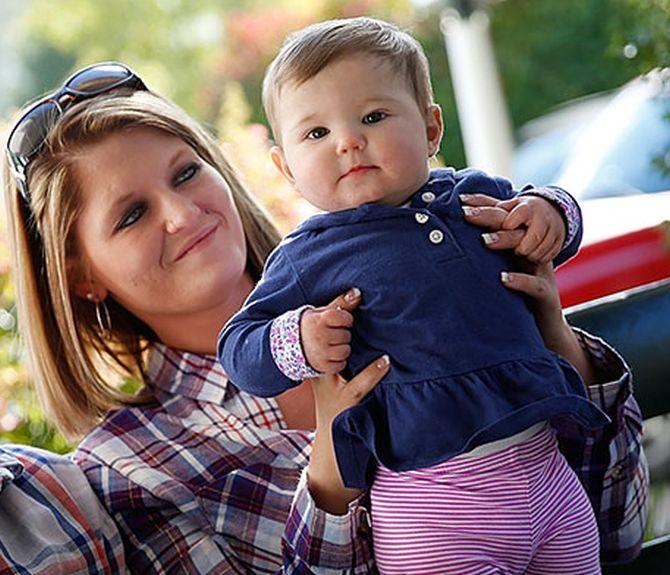 Becoming a parent can be one of the most wonderful but also challenging of experiences.
Naiyya Saggi, a graduate of Harvard Business School, saw her sister struggling with the journey - spending copious amounts of time listening to random advice, browsing on Google, experimenting with different doctors, with day care.
There simply wasn't enough reliable information out there for new parents. It was clear there was a need for 'technology disruption' here, she says.
This led to the birth of BabyChakra, an online platform that connects parents to experts and child care services, which Saggi founded in February 2015.
The Mumbai-based firm is among the four start-ups Google has shortlisted from India for the fifth batch of its mentorship programme, Launchpad Accelerator.
"We have created a disruptive, first-of-its-kind parenting platform that handholds a mother (and father) through every day of the journey, from pregnancy to early child care.
"It is an end to end eco-system, connecting them to childcare products and services, other mothers in the neighbourhood and reputed experts," says Saggi.
BabyChakra is both app-based and web-based.
And, home to close to two million women, already mothers or on the way there, who visit every month to seek answers for a wide variety of issues related to pregnancy and childcare.
About 65 per cent of users come from tier-II and tier-III cities.
It uses machine learning, it says, in creating a personal and customised experience, almost like a guided companion for someone going through the process of pregnancy and parenting.
The social impact start-up is chasing a market which is potentially as big as $35 billion (Rs 2.3 lakh crore) in India across the products and services space in maternity and childcare.
Its business model incorporates two main revenue streams, from brand partnerships and its online marketplace.
"We work with a number of top corporates in the maternity and childcare space, like Johnson & Johnson, Procter & Gamble, Hindustan Unilever, Palmers and Sanofi, as well as emerging start-ups," says Saggi.
"We help them raise awareness of their brand to our targeted set of relevant users, and facilitate conversations with our community, through both online conversations and offline events."
Its online marketplace runs on a commission-based model. The services marketplace fulfils local needs like prenatal and lactation support, birthday party planning, doctors, photography and others.
"Our products marketplace offers a handpicked, curated selection of products covering foods, clothing, jewellery, early learning supplies and more," she adds.
Stating that BabyChakra is cash-positive, she predicts her company will break-even by December 2018. It aims to be a companion to 20 million mothers monthly by 2020.
The company has raised undisclosed seed funding (in 2015) and Series-A funding (in 2016), from Roundglass Partners, Artha India Ventures, Microsoft Accelerator Bangalore, Singapore Angel Network and Mumbai Angels. BabyChakra is also part of a Niti Aayog committee on nutrition.
And, looking at collaborations with schools, doctors and hospitals for increasing its reach.
Photograph: Jonathan Ernst/Reuters