The incumbent operators faced the onslaught of free offers and cheaper rates from Jio.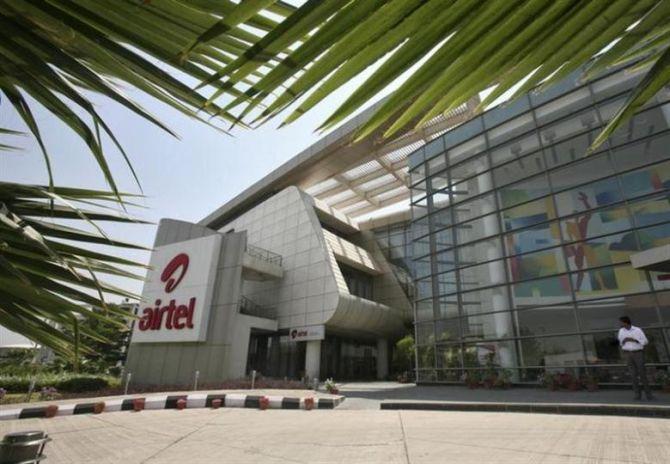 With the telecom industry stabilising after the disruption caused by Reliance Jio, customer attrition from incumbent operators has been slowing.
Bharti Airtel, the largest, rebounded with subscriber additions in September, indicating the worst might be over.
Data from the Cellular Operators Association of India (COAI) showed Airtel added a little over a million customers in September, taking its user base to 282 mn, a market share of 29.8 per cent.
It got more subscribers in most of the circles, leading with Mumbai where it added 360,000, a growth rate of 5.5 per cent.
The company's user base grew 0.36 per cent nationally as compared to August, when it lost about 200,000, a first for the company which continued adding customers since Jio's launch.
The situation at the other two major incumbents also improved. In September, Idea's subscriber base dropped by 900,000, much lower as compared to August, when it lost close to 2.8 mn customers.
Similarly, the customer drop for Vodafone was down to 700,000 in September, from 2.4 mn in August.
The incumbent operators faced the onslaught of free offers and cheaper rates from Jio.
The profitability of all the older operators was majorly hit as they were forced to match rates to retain customers.
Sector watchers say with Jio raising its rates, there could be stability and an end to neck-and-neck competition.
Subscriber numbers for Jio aren't known; the Mukesh Ambani-owned company did not report these to COAI.
Jio shares its numbers with the Telecom Regulatory Authority of India, which is yet to publish the data for August and September.
COAI had earlier told Business Standard a loss of customers did not necessarily mean people were switching to Jio.
Rajan Mathews, its director-general, had said subscriber loss could also be due to services of inactive customers being closed and users surrendering multiple connections in the backdrop of Aadhaar re-verification.
"If mobile number portability also increases, it would mean customers are switching from another operator to Jio. But, we have not seen MNP (mobile number portability) increasing materially over the past few months," he had said.
Jio launched its commercial service in September last year.
Its subscriber market share is 13.46 per cent in a one year of operation.
Jio had 128.58 mn subscribers at the end of July. Airtel, with 282.04 mn, has 29.8 per cent, followed by Vodafone with 207.44 mn and 21.9 per cent share.
Idea Cellular, with 190.15 mn subscribers, has 20.1 per cent.
Vodafone to offer smartphone at Rs 2,899
As the incumbent operators look to take on Reliance Jio and retain their customer base for feature phones, they are forging partnerships with handset makers so as to make smartphones affordable and within reach of a large section of society.
After Airtel, which has tied up with Karbonn to come out with a smartphone for an effective price of Rs 1,399, Vodafone has also forged a partnership with Micromax, wherein customers can own a 4G smartphone for Rs 999.
According to the Vodafone offer, existing and new Vodafone customers will have to buy the Micromax Bharat-2 Ultra smartphone by paying Rs 2,899 and if they recharge at least Rs 150 per month for 36 months, Rs 1,900 will be returned as cashback.
At the end of 18 months, users will receive a cashback of Rs 900 and after another 18 months, a cashback of Rs 1,000, in their Vodafone M-Pesa wallets.
Vodafone has not provided a specific plan for the Micromax offer and people buying the device can recharge with existing offers of the company.
As the company is targeting feature phone users, who usually recharge with amounts starting at Rs 10, Vodafone has allowed the flexibility for users to choose recharges of any denomination but to avail the offer, a minimum of Rs 150 should be spent in a month, or Rs 2,700 in 18 months.
Avneesh Khosla, associate director - Consumer Business, Vodafone India, said, "Through our partnership with Micromax, we have democratised 4G smartphones at a price of under Rs 999.
This will help fulfill the aspirations of several million phone users across the country who desire a smartphone but couldn't afford one."
Photograph: Ajay Verma/Reuters