Bharti Airtel on Friday approached the Supreme Court challenging the Delhi High Court's order giving its nod to the Centre's decision holding the 3G roaming pact of the telecom major as illegal.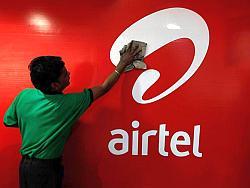 The Department of Telecommunications (DoT) on March 15 had issued a notification restraining Bharti from providing 3G intra-circle roaming facilities in seven circles where it did not have the spectrum and also levied a penalty of Rs 350 crore or Rs 3.5 billion (Rs 50 crore or Rs 500 million per circle) for violating the licence terms and conditions.

The appeal against yesterday's high court order was mentioned before a bench headed by Justice R M Lodha which decided to put up the matter in the mentioning list for Monday.

The telecom major has challenged the decision of the division bench of the high court, which had set aside its single's judge's March 18
order staying the DoT notification.
The high court's division bench passed the order on a plea by Reliance Communications Ltd challenging the single judge's order saying it has been incurring huge losses for the 3G on daily basis and Bharti has been using it free of cost.
The bench allowed Reliance's plea to be impleaded as a party in the case filed by Bharti before the single judge.
Reliance in its plea had said, "declare and hold 3G intra-circle roaming agreements entered into between Bharti and other service providers as illegal and in violation of Article 14, 19 and 21 of the Constitution."
"It has paid thousands of crores for the 3G spectrum and Bharti is using it for free in as many as seven circles, therefore, disrupting the level playing field. If this is allowed, then there is no requirement for any licensee to participate and purchase 3G spectrum in auction. This defeats the purpose of auction," the plea also said.