The quantum of hiring is likely to remain the same as that of the past financial year.

IT major Tata Consultancy Services (TCS), which is confident of beating Nasscom estimate of 12-14 per cent industry growth this fiscal, today said it plans to increase campus recruitment in the US.
However, the quantum of hiring is likely to remain the same as that of the past financial year, said the Mumbai-based company, which announced its results on Wednesday.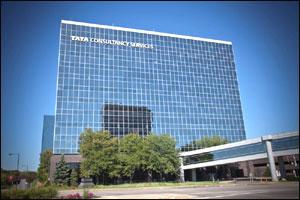 "Last fiscal, we had hired 1,600 people in the US of which 100-150 were through campus recruitments. The hiring number for this year will remain similar but we want to increase campus hiring," TCS executive vice-president and head of global human resources Ajoy Mukherjee told reporters during a post-earnings media round-table in Mumbai.
"In the domestic hiring, the top software company is trying to maintain 60:40 ratio (60% trainees and 40% laterals)," Mukherjee said, adding the future recruitment will depend on the growth of business.
Justifying the drop in in-take target for FY14, which at 45,000 is less than the last fiscal, he attributed this to higher retention rate. "We had the best retention rate in the last 27 quarters at 82 per cent. We would like to take it up to 85 per cent this year."
Constant engagement with employees, challenging job opportunities and compensation were the main reasons for such a high retention rate, Mukherjee maintained.
He said the wage hike this year will be averaging 7 per cent in the country. "So based on performance, they (employees) will see a wage hike of 5-10 percent plus."
Salaries of employees in developing countries will go up by 4-6 per cent, while those located in developed nations will see hikes ranging between 2-4 per cent, he said.
The wage hike cycle will start this month. TCS has already given offers to 25,000 trainees and they will start joining from Q2 onwards, he said.
Stating that the joining ratio was also up at 74-75 per cent in FY13 as against 60-70 per cent in FY12, Mukherjee said the ratio in the current fiscal is expected to remain at the last year's level.
Country's largest software exporter TCS, on Wednesday, reported a 22.1 per cent jump in net profit at Rs 3,596.9 crore (Rs 35.97 billion) for January-March quarter, meeting market expectations.
Photograph: Kind courtesy, TCS