A year ago, Tata Power Co Ltd made an executive decision to diversify its portfolio and go international. Ever since, two of its South African wind farms have raised debt, and also signed an agreement to set up two hydro power projects in Georgia for supplying 400 Mw to Turkey.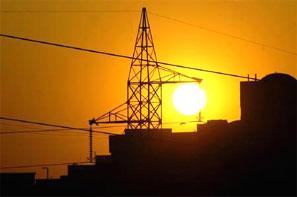 The company's executive director of finance, S Ramakrishnan, believes the total capacity of around 650 Mw in international locations, whch Tata Power currently has on its hands, is not very substantial. "We believe these are initial steps that can open out other opportunities. We bring in some amount of diversification into our portfolio, which is otherwise India-dominated," he said.
In the next three years, Tata Power will invest anywhere between $150-200 million (Rs 890-1,190 crore today) in both Georgia and South Africa. All these projects are expected to be commissioned by 2016. "Our equity investments are low and we are in partnership everywhere and not going alone," said Ramakrishnan.
The company's net worth has been eroded by losses incurred due to adverse market conditions. So, a lower equity helps the company in not only spreading out risks but also put in less money. Tata Power partnered with IFC InfraVentures for its $700-million hydro power venture in Georgia.

The company's South African joint venture, Cennergi, with resource firm Exxaro, is preparing to bid for more wind power projects. The South African government is going for the third round of bidding, and is expected to seek bids for at least 1,000 Mw of power.

Apart from clean energy, Cennergi is also looking for coal, gas and oil-fired power generation in Botswana and Mozambique. The company believes some African countries organise their power requirements, with better predictability. "The challenges of affordable power is there in all countries, but there are some countries which plan their problems in a better fashion," said Ramakrishnan.

"The projects that we have chosen will also need equity in a phased manner."

Tata Power is currently under the pressure of impairment losses on account of its flagship project, Mundra ultra mega power project. The coal-based power project that imports coal from Indonesia had been facing the brunt after the Southeast Asian country changed its coal export laws, demanding companies to pay benchmarked prices against their existing contracts. Ever since, Mundra power project had been impaired twice, eroding a substantial part of ts net worth.

Apart from these projects, Tata Power has also signed a memorandum of understanding to set up coal-based power projects in Mynamar and Vietnam. "The governments is making land available and after feasibility studies, we will negotiate the power purchase agreement with the governments. But that is at least a year away," said Ramakrishnan.

Tata Power had in 2008 invested in an Australian power company that is working on a technology to extract geothermal power. The company, Geodynamics, today commissioned its 1 Mw pilot project. "The Australian government had in-principle agreed to subsidise and help set up the transmission line," said Ramakrishnan.

The problems faced by utilities in India like land availability, fuel and financial health of procurers have made the company choose to go abroad. "We are not saying India is not a great country. It had immense potential. But, as a corporate strategy, we thought it was good to diversify and and not put all your eggs in one basket. Sometimes that basket gets into trouble," Ramakrishnan added.