Tata Power Co Ltd will avoid large acquisitions and is holding back on new investments until the Indian utility has clarity on a regulatory decision allowing it to raise tariffs, its executive director for finance said on Tuesday.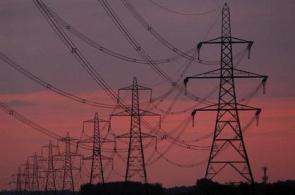 India's electricity regulator in April allowed Tata Power, part of the salt-to-steel Tata conglomerate, to raise tariffs for power from its Mundra plant in the state of Gujarat to compensate for the rising cost of coal from Indonesia.

But the decision by the Central Electricity Regulatory Commission (CERC) has yet to be implemented as the company must first sit down with the states to which it supplies electricity to decide
on a mutually acceptable increase in price.
A similar decision favouring Adani Power Ltd has been hit by a legal challenge and risks being bogged down in a long dispute.
"Let me put it this way: the financial pressure on us arising out of the Mundra situation is enormous at this point in time," said S. Ramakrishnan in an interview, when asked whether the company had reined back major investment plans to cut debt.
"And it'll naturally make us sit and review where we are headed until the CERC process reaches its logical conclusion."
"We will be very, very cautious and selective in our growth options," he said, adding, "if one is talking of any large acquisition which demands an immediate outlay of large funds we'll definitely not look at it."