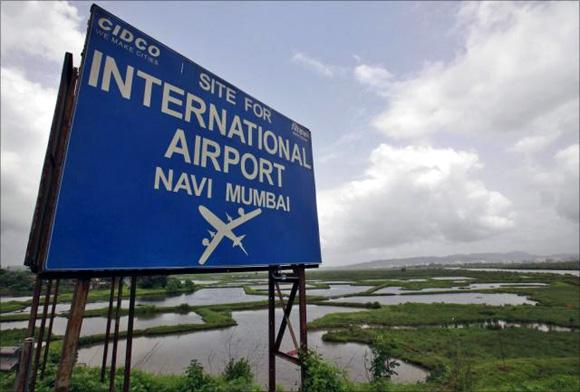 The government has relaxed the rules to allow airlines or their associates to hold 26 per cent stake in the special purpose vehicle (SPV) that will develop the Navi Mumbai airport.
The move gives partial relief to the Tata group whose realty and infrastructure arm is keen to bid for the airport.
However, the issue is far from over as another amendment to the bid conditions bars such companies from holding a board position on the SPV.
Tata Realty and Infrastructure (TRIL) is likely to seek a clarification from the government on the issue.
The clause was added to restrict the company managing the airport from favouring any airline.
Equity ownership
The City Industrial and Development Corporation (CIDCO) had issued the request for qualification (RFQ) for the airport in February.
It was amended with fresh conditions following a decision by the project management committee, comprising state and central government officials, in July and the submission date was extended to September 2.
This included an amendment to a clause that said airlines or their associates cannot hold equity ownership exceeding 10 per cent of the total equity of the SPV.
Now the clause has been relaxed and airlines or their associates can hold up to 26 per cent in the SPV. However, the government has issued a rider barring them from holding board position in the SPV.
At present, no domestic or foreign airline have expressed interest to participate in the Navi Mumbai airport project.
TRIL is in talks with Spanish company Ferrovial, an investor in London Heathrow and other airports, to jointly bid for the project. The SPV bidding for the airport can have up to four partners and TRIL has not finalised the ownership structure of its proposed consortium. TRIL did not respond to an email query on the topic.
Cidco expects the first phase of the proposed Rs 14,500-crore global airport at Navi Mumbai to be ready by December 2018.
Cidco Vice-Chairman Sanjay Bhatia had earlier said the settlement of disputes with almost all villages for smooth land acquisition was Cidco's priority. The agency is developing a 600-sq-km township for the airport, he added.
Interested parties?
Airport developers and infrastructure companies including Zurich Airport, Ferrovial Aeropuertos, TRIL, Mumbai International Airport Limited, SREI Infrastructure Finance Limited, Samsung C&T, IL&FS, GMR Group, Shakat Aviation, Walnut Aviation, Essel Infraprojects, Solux Corsan India Engineering & Construction, Gensler (USA), Ernst & Young LLP, UK Trade & Investment, VINCI Concessions India, Pramitee Engineering & Surveys, and IRB Infrastructure Developers had attended the pre-bid meeting held in April.
According to the revised RFQ, Cidco will announce the pre-qualified applicants on October 30 and the concession agreement will be signed within 60 days of the letter of approval being issued.
The concession will be for a minimum period of 30 years and the premium will constitute the sole criteria for bid- evaluation.