This time, five states, including Tamil Nadu, have requested the Centre to delay the pay hikes.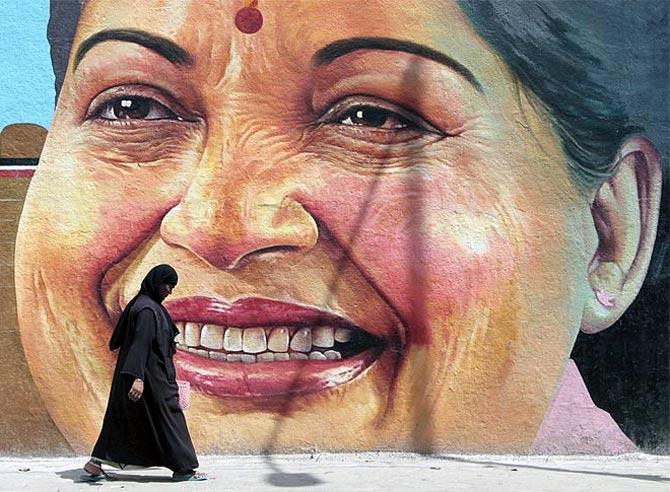 The Tamil Nadu government, which is witnessing financial stress due to high debt, may come under more pressure when it implements the recommendations of the Seventh Pay Commission.
"We have to get the order from the central government before starting the process. I can't comment (on) anything now," said K Shanmugam, additional chief secretary to the government, ministry of finance, Tamil Nadu.
Sources in the state government said a panel would soon be constituted to work out the new pay structure for its employees.
Though states are not required to announce their own pay commissions but political compulsions force them to once the Centre announces its pay revisions.
While in the past many states have deferred the process by a few years, Tamil Nadu has been more or less concurrent with the Centre.
This time, five states, including Tamil Nadu, have requested the Centre to delay the pay hikes.
The Tamil Nadu government implemented the recommendations of the Sixth Pay Commission in 2009, effective from January 1, 2007, and around 1.2 million government employees received a 30 per cent raise in wages.
The additional expenditure was estimated at Rs 5,155.79 crore (Rs 51.55 billion) per annum due to the revised scales. Currently there are an estimated 1.8 million state government employees.
Tamil Nadu's interim Budget for 2016-17 had projected the revenue deficit based on the assumption that the Seventh Pay Commission recommendations would be implemented from FY18 onwards.
The revenue expenditure in FY17 is estimated at Rs 1,61,159.01 crore (Rs 1.61 trillion) which shows a growth of 9.05 per cent over the Revised Estimates of FY16.
The interim Budget for FY17 allocated Rs 47,261.92 crore (Rs 472.61 billion) for salaries and Rs 19,840.81 crore (Rs 198.40 billion) for pensions and other retirement benefits.
This is 41.64 per cent of the total revenue expenditure. Considering the possible expenditure due to the hike in dearness allowance, increments and filling up of vacancies, a growth of 30 per cent was assumed for FY18 and 10.50 per cent for FY19.
Under the assumption that the recommendations would be implemented from FY18, the revenue deficit for the state in FY17 was estimated to be at Rs 9,154.78 crore (Rs 91.54 billion).
Fiscal deficit for FY17 was estimated at Rs 36,740.11 crore (Rs 367.40 billion) or 2.92 per cent of the gross state domestic product (GSDP).
In the forthcoming years, the fiscal deficit-to-GSDP ratio was estimated at 3.30 per cent in FY18 and 2.79 per cent in FY19.
Photograph: Reuters