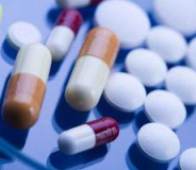 There is further trouble in store for Sun Pharmaceutical Industries' US subsidiary, Caraco Pharmaceutical Laboratories, as more law firms have initiated class action suits against the company. Caraco is already facing regulatory issues in the US.
Holzer Holzer & Fistel, a US-based law firm, has announced it would file a class action lawsuit in the District Court at Michigan on behalf of investors of Caraco Pharmaceutical Laboratories.
The lawsuit alleges the company failed to disclose problems in complying with certain US Food and Drug Administration regulations and misrepresented or failed to disclose material information relating to its efforts to obtain FDA approval for some of its drugs.
A Sun Pharma spokesperson did not comment on the proposed legal action against the US subsidiary.
A few weeks ago, law firm Izard Nobel LLP had initiated a similar lawsuit, seeking class action status against the company in the same court on behalf of the investors of Caraco.
Another law firm, Federman & Sherwood, had also filed a similar case in the same court.
Sources said such class action suits to protect investor interests were common in the US and law firms competed with each other to get support of shareholders for fighting cases against companies.
On June 25, US marshals seized drug products from the company's three production facilities in Michigan at Detroit, Farmington Hills and Wixom.
Up to 33 different drugs were seized and FDA banned Caraco from manufacturing and selling these drugs in the US until there was assurance that the firm complied with manufacturing standards. The action was followed Caraco's continued failure to meet FDA's good manufacturing practices requirements.
Sun Pharma, which earns over 10 per cent of its Rs 4,272-crore (Rs 42.72 billion) turnover from business with Caraco, holds a 76 per cent stake in the company.