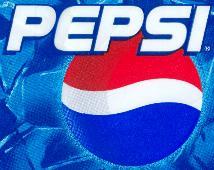 PepsiCo India seems to have fired the first salvo in the impending cola war for the summer of 2013.

The beverage major, which has the title rights for the sixth season of IPL 20-20 tournament, is close to sewing up the pouring rights with eight of the nine teams in the fray, other than Mumbai Indians.

This gives PepsiCo right to sell and promote their portfolio of products in the home stadium of each team.

Cola Cola India has a multiple-year contract with Mumbai Indians, with Sachin Tendulkar being one of the celeb brand ambassadors.

Last year, Coca Cola had pouring rights with five teams -- Mumbai Indians, Delhi Daredevils, Kolkata Knight Riders, Hyderabad Deccan Chargers, Kings XI Punjab -- while rival PepsiCo had the pouring rights for Rajasthan Royals, Royal Challengers Bengaluru, Sahara Pune Warrior, Chennai Super Kings.

When contacted, a PepsiCo India spokesperson said: "Our activation plans and other partnership including pouring rights are under discussion."

Some of the IPL team managers said on condition of anonymity that they were close to signing on the dotted line.

Teams typically charge anywhere between Rs 50 lakh (Rs 5 million) and Rs 1.5 crore (Rs 15 million) for pouring rights, depending on the level of engagement with the sponsor. Apart from pouring rights, PepsiCo is likely to enter into separate sponsorship deals with each of the teams that would entail them use of brand logo in players' dress, or right to use players for promotion of events, etc.

"Each deal is different depending on the package they mutually agree on," said a commercial manager of one of the teams.

PepsiCo own the IPL title rights for five years for Rs 397 crore (Rs 3.97 billion) in November last year, adding fizz to the Cola battle.

The sixth season of IPL tournament -- scheduled for April-May -- falls right at the start of the peak summer season, a period that accounts for 40-45 per cent of soft drink sales in the country.

This year the battle among the cola players started early on in January.

PepsiCo rolled out its 'Oh Yes Abhi' campaign starring Ranbir Kapoor, MS Dhoni and Priyanka Chopra. Coca-Cola India ushered in the New Year with its 'Crazy for Happiness' brand campaign in January.

Last month, PepsiCo roped in Hrithik as the new brand ambassador for Mountain Dew, in place of Salman Khan, who moved on to be the face of Cola Cola's
Thums Up.
"We want to further enhance visibility of the brand and are looking forward to a blockbuster summer," a Pepsico spokesperson said without giving details of the campaign starring Hrithik Roshan.
In an unlikely move, Coca Cola rolled out a campaign for its mango drink, Maaza, in the winter months with Bollywood stars Imran Khan and Parineeta Chopra, with the tag line Har Mausam Love, Har Mausam Aam.
However, the advertising fraternity expects the firework to lighten up in the battle among the cola majors when Salman Khan hits the screen this summer as the new face of Thums Up.
As a run-up to the Salman Khan campaign, early last week Coca Cola launched a road show – Thums Up Jalsa – that would hit 400 towns and cities across the country.
"This is one of our largest consumer connect initiative for rural India," a company spokesperson said.
The soft drink major plans to roll out a nationwide campaign with Salman Khan and with South superhero Mahesh Babu in Andhra Pradesh, in the summer of 2013.
The battle between the two cola majors for larger share of consumer mind space and the spending pie, typically reaches a crescendo in the summer months from March-end to early July.
Each year the two cola majors cumulatively spend around Rs 350-400 crore (Rs 3.5-4 billion) on advertising, marketing and promotion, around 55 per cent of which is earmarked for the summer months.
"They are make-or-break months for both the players," said Sridhar Ramanujam, founder-CEO, Brand-Comm, a Bengaluru-based brand consulting firm.
He expects overall advertising spend this summer to be more than that of summer of 2012.
The $8billion (Rs 45,000-Rs 50,000 crore) liquid refrigerated beverage market in India -- around half of which is carbonated soft drinks -- is marked by low per capita consumption.
According to Ministry of Food Processing and Industry, per capita consumption level in India is 5-6 bottles compared to 17 bottles in Pakistan, 21 bottles in Sri Lanka, 73 bottles in Thailand, 173 bottles in Phillipines and 605 bottles in Mexico.
"The summers are best time to grow the market and deepen the penetration," said a senior executive from one of the cola companies. IPL6 will only add fizz to that battle.