Global private equity majors - Standard Chartered Private Equity and London-headquartered 3i - are understood to have shown keen interest to invest in the litigation-prone Rs 4,000 crore (Rs 40 billion) Bangalore-Mysore expressway being developed by Nandi Infrastructure Corridor Enterprise Limited (NICE).These two marquee PE funds join the race with Goldman Sachs which reportedly has looked at investing in the second phase of the project.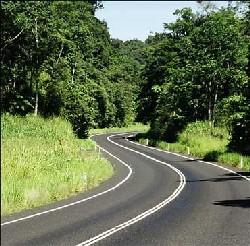 The controversial project which has been in the making for nearly 15 years, is understood to have recently raised $100 million from a private equity fund owned by J P Morgan for the first phase of the project, involving building a total of 62 kilometres, including the 41 kms of peripheral roads linking onto the Bangalore-Mysore Expressway.
The cost of the first phase is Rs 2000 crore (Rs 20 billion) and the IDFC is understood to be involved in the debt part to the tune of Rs 1,000 crore (Rs 10 billion).
NICE is effecting the phase I of this project through a special purpose vehicle Nandi Economic Corridor Enterprise (NECE).

NICE is majorly owned (close to 80 pc) by B F Utilities of Kalyani Group while the rest is held a company owned by Ashok Kheny who has been spearheading the day to day activities of the project.

The second and third phase of the project involving around 36 and 60 kms respectively is understood to be costing another Rs 2,000 crore (Rs 20 billion).

According to investment bankers close to the company, global private equity fund 3i and Standard Chartered Private Equity are in discussions to be part of the fund raising for the second phase.

3i private equity has $15 billion assets under management focusing on infrastructure development besides allied sectors.

Bankers close to the deal indicate that NICE has detailed plans to raise a total of $200 million from private equity players besides the $100 million already raised through J P Morgan.

Ashok Kheny, MD, NICE, did confirm that there is lot of interest from global PE funds for the project but the company is yet to take a call on the infusion for the second phase.

According to him, the remaining 8 kms of the first phase is expected to be finalised shortly and hopefully post May 2011, the company will be able to take a call on how to proceed with the funding for the Phase II.

According to investment bankers, there has been consistent PE and strategic interest in NICE.

Anil Ambani, 2i Capital have already invested and now J P Morgan has come in. New India Insurance is also understood to have been part of funding for this project.