About 2,000 MHz will be put up for auction in bands such as 700 MHz, 800 MHz, 900 MHz, 1,800 MHz, 2,100 MHz, 2,300 MHz and 2,500 MHz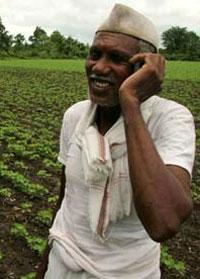 The mega auction of telecom spectrum, expected to garner revenue of Rs 5.6 lakh crore, has been pushed back by two to three months. It was initially scheduled for June but now seems likely around September.
About 2,000 MHz will be put up for auction in bands such as 700 MHz, 800 MHz, 900 MHz, 1,800 MHz, 2,100 MHz, 2,300 MHz and 2,500 MHz.
Minister for communication Ravi Shankar Prasad said on Friday: "We have cleared spectrum trading and sharing. Therefore, issues regarding spectrum have been addressed. In the next two-three months, 2,000 MHz will be auctioned."
In the 9th Telecom India Summit organised by business chamber Assocham, the minister also snubbed Bharti Airtel by saying, "I do not understand your self-regulation. Customers should be happy. Telecom operators should provide good service and quality service to the people. I only want people to be satisfied."
Bharti Airtel, a day after the Supreme Court dismissed the call drop compensation imposed by the Telecom Regulatory Authority of India (Trai) on service providers, announced a voluntary self-regulation for call drops at 1.5 per cent. Trai's norms allow for a two per cent benchmark on call drops.
Trai chairman R S Sharma earlier in the day said the regulator believed in minimal regulation. He said he'd urge the industry to take voluntary steps to fix call drops.
Sharma also said on Thursday, "We are discussing the issue (SC order) at Trai and will come out with an appropriate step at an appropriate time. Among various liabilities that Trai has, consumer protection is one, and we cannot shy away from our duty."
Airtel said it would contribute towards rural education Rs 1 lakh for every 0.01 per cent increase in its call drop rate beyond 1.5 per cent every month in each circle of operation, subject to a maximum of Rs 100 crore per annum.
"This self-regulation on quality of service further underlines our commitment to our customers, despite the challenges of limited spectrum availability and acquisition of sites in urban areas," said Gopal Vittal, its chief executive for India and South Asia.
Operators and the regulator were fighting a legal battle for many months over the call drop compensation rule imposed by Trai. Operators challenged the order at the high court here, which upheld the compensation rule. However, the Supreme Court overturned it. Operators blame the problem on lack of spectrum and not getting permission for setting up towers. The government and Trai say operators aren't investing enough in infrastructure.