Rajya Sabha was briefly adjourned on Tuesday following an uproar by AIADMK over Telecom Minister A Raja's role in Second Generation or 2G spectrum allocation that allegedly led to heavy loss of revenue to the government.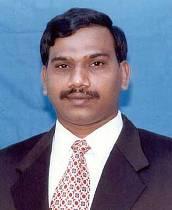 Soon after the listed papers were laid, V Maitreyan (AIADMK) said he has given a notice for Zero Hour to raise the issue of reported CAG comments on the 2G spectrum allocation and the role of Raja.
Chairman Hamid Ansari, however, said his notice has not been allowed. "It has not been agreed to. That is the end of the matter," he said while calling Brinda Karat (CPI-M) to raise a matter of public importance. But, Maitreyan refused to relent saying he needed the Chair's protection to raise the issue. "How can you raise it without permission (of the Chair)," Ansari said, directing that none of Maitreyan's comments would go on record.
Maitreyan, whose party is principal rival to Raja's DMK in Tamil Nadu, wanted an explanation from the government on the reported comments of the Comptroller and Auditor General of India which went into the 2G spectrum allocation.
"Dismiss Raja," he shouted, showing copies of newspapers that carried the report. As Raja found support in some BJP members like Chandan Mitra who wanted Maitreyan to be allowed to raise the issue, Ansari said he cannot be permitted to do so.
"This is not becoming of a member of this House," Ansari said. "Please resume your place," he said but Maitreyan was unrelenting. "You cannot hold the House to ransom with this kind of agitation. This cannot be permitted... You are trampling on the right of other members," he told Maitreyan. The AIADMK leader said he had followed the right procedure in seeking to raise the issue but was denied an opportunity.
"I am afraid you are abusing your right," Ansari said. "Why are you wasting your breath. None of this is going on record. None of this is being televised." Maitreyan was unrelenting and alleged an organised loot by Raja in 2G spectrum allocation.
"You are skating on very thin ice. Please don't push the matter," Ansari said. "It cannot be allowed, full stop." With his pleas going unheeded, Ansari adjourned the House for 15 minutes.