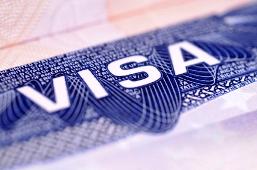 A South Asian rights group has expressed serious concerns over certain provisions of the comprehensive immigration reform bill that will pave a pathway to citizenship to some 11 million undocumented immigrants, including more than 260,000 Indians.

"We are concerned with several pieces of this bill that must be addressed in order to truly reform the system in a meaningful way that addresses the needs and concerns of immigrants in ours and many other communities," said Deepa Iyer, executive director of South Asian Americans Leading Together.

Iyer, who recently had represented SAALT at a White House meeting on immigration reform chaired by US President Barack Obama, pointed that there are numerous pieces in the bill passed by the Senate Judiciary Committee that require improvement in order to truly benefit South Asians.

"For example, the undocumented pathway to citizenship is ridden with barriers and restrictions, including the cut-off date and the lack of access to certain
benefits," a statement from the group said.
"Additionally, the bill fails to extend immigration benefits to same-sex partners, places limitations on family categories by eliminating the option of citizens bringing over their siblings or adult married children over the age of 30 on that basis alone, eliminates the diversity visa program, and fails to alleviate many of the concerns facing H-1B workers and their spouses," it said.
"Finally, the harsh and ineffective enforcement measures at the border and interior as well as in the workplace and the lack of meaningful prohibitions on profiling are of great concern to South Asian communities as well as all immigrants," the statement said.
At the same time, Iyer acknowledged that the bill will improve the lives of South Asians and all immigrants.
"We are hopeful that given the commitment of Congress and President Obama to immigration reform, as well as the momentum and activism of immigrant communities, we will be able to improve many of these provisions moving forward," said Manar Waheed, SAALT's Policy director.