Sahil Vachani fuels Analjit Singh's new business initiatives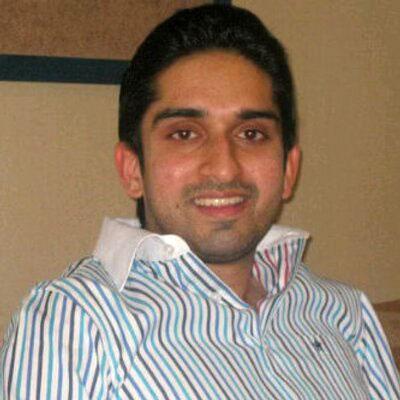 He is introduced as the "best-kept secret" in Analjit Singh-founded Max Group. Sahil Vachani, 34, was appointed managing director of Max Ventures and Industries (MVIL) in January this year, following the de-merger of the $2-billion group into three listed entities - Max Financial Services, Max India, and MVIL.
While the first two verticals house the insurance and health care related businesses, respectively, Max Ventures is touted as the new entrepreneurial vehicle for 62-year-old Singh. Steering the 35-year-old group's latest efforts to rekindle its animal spirits in businesses beyond insurance and health care is Vachani, Singh's son-in-law, married to his youngest daughter, Tara.
Quick on the draw, Vachani zeroed in on Azure Hospitality that runs pan-Asian cuisine chain Mamagoto, among other restaurant formats. In May this year, Max Ventures announced an investment of Rs 33.5 crore (Rs 335 million) in Azure Hospitality, along with Goldman Sachs. Perhaps what also helped was Azure co-founders Kabir Suri and Rahul Khanna, were regular hang out friends with Sahil and Tara.
The Azure deal also personifies Max Ventures' investment philosophy - backing an entrepreneurial team passionate about a concept with a demonstrated track record of success.
"The idea was to give them capital to grow the business," says Vachani, sitting in a newly opened Mamagoto outlet in Mall of India at Noida. However, Max will not bet just on an idea; there has to be revenue in the business, he adds quickly. The sectors in focus include healthcare, education, real estate, hospitality, and F&B.
Hailing from the Delhi-based business family that founded the four-decade-old consumer electronics brand Weston, and a major player in the contract manufacturing space, Vachani says he has a natural affinity for the manufacturing business.
After graduating in management science from University of Warwick, England, Vachani honed his skills in the family electronic business after moving back to India in 2003. After a five-year stint, he decided to branch out to be a full-time entrepreneur making electronic appliances for third-party international consumer brands.
By 2015, the business scaled up to be one of the largest third-party contract-manufacturing companies in the consumer durable and electronics space. But, the urge to do something more challenging made him restless.
That was when a call came from his father-in-law to explore the "wider world of business", with Singh at the helm as chairman. "Your journey reminds me of my journey in certain sense," Vachani recalls Singh telling him during one of their conversations. Singh, too, came from a family business setup that founded the pharmaceutical major Ranbaxy, but always nurtured aspirations of his own. Over the years, Singh went on to make a mark for himself in sectors such as telecom, healthcare, and insurance.
The opportunity to create and build something new with one of India's finest entrepreneurs is not something many would give a pass, says Vachani. He sold off his shares in the business to other family members, and joined his father-in-law full time. "We are very close – like best friends," says Vachani of his bonding with his father-in-law.
Max Group's sole manufacturing venture, the packaging film business that was once on-the-block, is now set for a Rs 250 crore (Rs 2.5 billion) makeover over the next two years. "The plan is to grow the business," says Vachani.
The investment arm of MVIL, while offering financial and strategic capital to new businesses, will also evaluate opportunities on the basis of the investee company's ability to leverage the group's existing businesses.
The real estate business, Max Estates, is taking baby steps in the commercial and residential spaces, on land bank currently owned by the promoter family. The first project of luxury cottages just got off the ground at Dehradun.
The other vertical, education, is still at a conceptual stage. "Education is something very close to my father-in-law's heart, and it will be a game-changer venture," is all that Vachani is willing to reveal. The target market for the real estate and education projects will be the aspiring middle-class.
As for his own aspirations, Vachani says: "In a sense, I am living out my dreams."
On a lighter note, he adds: "I am a Sindhi. Every business has to make commercial sense."
Photograph via Twitter