Most producers have put off plans to make capital investments in their wineries, and implemented cost-reduction measures to conserve cash.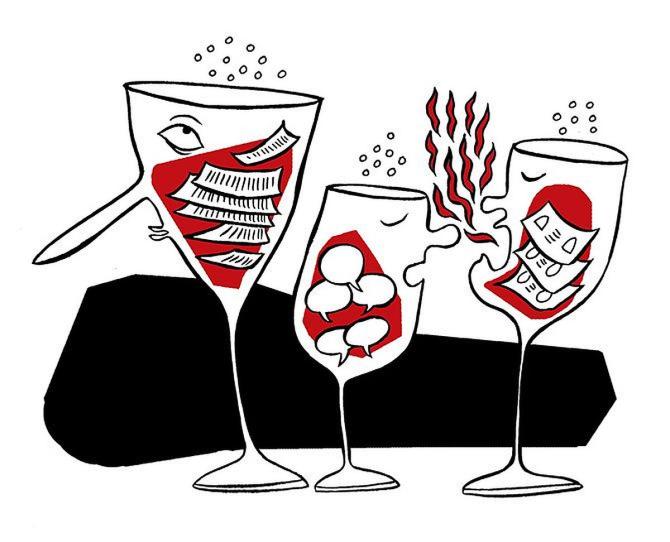 It's tough to make much (if any) money in the wine business at the best of times, and 2019 has been an annus horribilis for not only the wine industry but also for travel and hospitality businesses worldwide.
An old quip about the wine business goes like this: "Do you know how to make a small fortune in wine?" "Start with a large fortune!"
Wine sales to on-premise outlets (hotels, restaurants, and clubs) declined 80- 90 per cent in the nine months ending December 2020.
Most establishments were totally closed April to June; some opened tentatively in the next quarter; and it has been only October onwards that people have started re-visiting restaurants, although footfalls are still down about 50 per cent as compared to a year earlier.
However, retail wine sales (off-premise) have boomed in the same period as people are buying more — and better — wines to consume at home, such that the increase in retail wine sales has almost compensated for the losses on-premise.
In selected markets such as Mumbai and Kolkata, where excise rules permit this, physical purchases have been hugely supported by online orders and deliveries.
Indian wine companies have necessarily had to adapt to the new normal of markets and consumer behaviour.
"Consumers are preferring the strongest, most trusted brands during these uncertain times," says Rajeev Samant, founder of Sula, the market leader for wines in India.
"We've moved all our marketing to digital. Our Instagram campaign with influencers visiting our gorgeous Source at Sula (winery resort in the vineyards in Nashik) and posting from there has been a huge hit.
"Sula's engagement is up 100 times compared to FY19!"
Another leading wine company concurs with this assessment.
Gaurav Sekhri (who's taken charge of Fratelli Wines following the untimely death of younger brother Kapil in October 2020) is forecasting that the company's overall sales and the bottom line for FY21 would be higher than in 2019-20, riding on the back of robust retail offtake and consumer support for quality wines.
The third leading Indian wine company, Grover Zampa Vineyards, demurs, pointing out that the Covid pandemic is not over as yet.
"Once the business shows signs of normalising in the near future, then our further development plans can be improvised upon," says Sumit Jaiswal, AVP Marketing.
What of the situation internationally?
ProWein organises the world's largest wine and spirits fair every March in Dusseldorf, Germany.
The last event in March 2019 attracted 61,500 business visitors, and the next event is now scheduled to be held in March 2022.
The Prowein Business Report 2020 released in mid-December 2020 surveyed over 500 wine producers in 49 countries. It found that:
The HORECA (hotels, restaurants and clubs) sector suffered (and continues to suffer) the most impact due to the pandemic restrictions and closures — retail outlets were comparatively less affected.
Larger wineries were less affected than smaller ones, which were more dependent on tourism and on-premise business.
All wine companies have realigned marketing online via social media and the internet.
Consumer behaviour has changed: While a small number is buying better wine, the economic impact of Covid will make the majority more price-sensitive.
Most producers have put off plans to make capital investments in their wineries, and implemented cost-reduction measures to conserve cash.
This is broadly what has also happened in India: The largest wine producers quoted above have fared better than the smaller wineries, many of which are in dire straits and contemplating closure, while a few continue to hang on by discounting prices and selling largely through retail outlets.
What, if anything, should the government do to alleviate the situation?
"Wine is an agricultural success story in India, supports thousands of farmers and rural employment, and is small-scale compared to spirits and beer," says Samant of Sula, who lauds the support extended in Maharashtra and Karnataka through lower registration charges, duties and taxes.
Such measures, he says, should be implemented in other states with the potential for higher wine consumption.
The industry says the state governments need to differentiate between distilled spirits and fermented alcoholic beverages like wine and beer when formulating duties, taxes, rules and regulations.
The question is: Will they?