Puranam Hayagreeva Ravikumar, who takes over as SKS Microfinance's new non-executive chairperson-interim with immediate effect, has also been the head of the board's audit committee.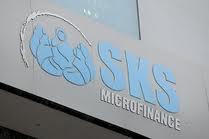 What is the road ahead for this ailing microfinance leader?

The board has decided to expand into all financial services for the rural population. SKS would, however, continue to be a strong player in the microfinance business. Financial inclusion would continue to be in the centre of our activities.

We will study which financial services we can provide to the rural population - insurance, payment-related services, health and so on. This expansion in business would be a strategic shift for SKS. It would be the universal finance company for the rural population.

How would this be achieved?

We will first study the needs of the rural population - which segments we would operate in, apart from microfinance, what would be the additional capital required, and whether we would also have to study the regulatory mechanism for other services
we would offer.
This exercise would take four to six months. One thing is certain: The whole exercise of restructuring is being done from the risk management point of view, since we would like to diversify in terms of business, not as a single-product company, but by focusing on the rural population.
All finance activities would be done with proper controls and risk management.
You need huge capital for this.


That would also be a part of this exercise. We would gauge how much capital and funds we would need and at what stage. We will also have to study whether or not we need all these new activities under the microfinance company or set up one or more separate companies.
Are you looking at appointing an outside expert to study all these?


We will look into the matter - whether we need the help of both internal and external consultants - and decide accordingly. We are open to the options.
SKS needs funds to be on track, even in the near term.


The board has already been authorised to raise Rs 900 crore (Rs 9 billion) in debt, and that would take care of our immediate requirement of funds.