In an effort to stimulate industrial activity, the finance ministry has asked cash-rich public sector companies to invest surplus money or be prepared to park a part of it with the government.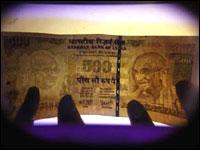 The government is concerned that PSUs (public sector undertakings) are sitting on thousands of crores of rupees in cash at a time when industrial output has stagnated and the government itself is unable to plug a fiscal hole.
At a recent meeting, PSUs were asked to form a plan to invest Rs 1.2 lakh crore lying with banks or give a part of it to the government in the form of special dividends, a finance ministry official said. Another proposal to ask PSUs to park surplus cash in public accounts for government use is being discussed.
The surplus cash of PSU behemoths such as BHEL, BSNL, Coal India, GAIL India, Hindustan Aeronautics Ltd and others is mostly deposited in banks and earns interest at the card rate or a rate agreed mutually.
A committee of the department of public enterprises, headed by an additional secretary in the department of economic affairs, is reviewing guidelines on the investment of surplus funds by central public sector enterprises. The committee, with representatives from ministries such as petroleum and power, is expected to give its report by the end of next month. "With the market conditions changing, there is a need to revisit guidelines to allow PSUs higher returns with greater flexibility," said a government official.
The phenomenon of having surplus cash is not limited to PSUs. India's largest private sector company, Reliance Industries Ltd, had a cash surplus of more than Rs 75,000 crore (Rs 750 billion) as on March 31, with investors and shareholders building pressure to invest or distribute it quickly. However, an efficient treasury operation of the company, which aggregates free cash of over Rs 5,000 crore (Rs 50 billion) every quarter, ensures it earns hefty returns (these contributed 42 per cent of the January-March net profit).
The government is identifying investment options to keep a short-term surplus (locked-in for less than a year) and a medium-term surplus, with a horizon of one-three years. The Reserve Bank of India and banks have given presentations on various investment options such as fixed deposits, government securities, mutual funds and inter-corporate deposits that can be considered.
"The government is not a 100 per cent shareholder in most of the cash-rich companies. As a significant holding is with other investors, too, a higher dividend payout would go to all the investors and not the government alone," said another ministry official.
The government often asks cash-surplus PSUs to pay a higher dividend to tide over a cash crunch. Its dividend income has more than doubled from Rs 21,230 crore (Rs 212.3 billion) in 2002-03 to Rs 50,122 crore (Rs 501.22 billion) in 2011-12. The target for the government's dividend income this year (2012-13) is Rs 50,152 crore (Rs 501.52 billion).