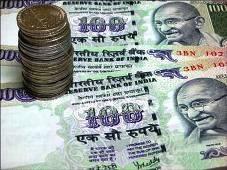 With the Reserve Bank of India announcing a rise in key policy rates for the 11th time in the last 16 months, more investors are likely to flock towards short-term debt funds.

According to fund managers, the latest aggressive hike in interest rates will have a more negative impact on Government Securities than short-term and money-market funds. Since G-Secs are of longer duration they tend to fall more.

"Among debt mutual funds, with the rise in interest rates, fixed maturity plans are expected to see higher yields.

"At the same time, this will adversely impact the performance of long-term income and gilt funds which will see mark-to-market losses.

"With liquidity still remaining in deficit, short-term income funds may continue to witness investor interest," said Jiju Vidyadharan, head, Crisil FundServices.

Investors' improved appetite for FMPs is evident from the fact that assets of fixed monthly products zoomed to a three-year high in the quarter ended June.

The assets had touched Rs 1.2 trillion, or 16 per cent of the total assets of the domestic mutual fund industry.

Short-term debt funds are giving a return of 9-10 per cent to investors. This, gains importance at a time
when equities are moving in a range.
According to Ramanathan K, chief investment officer at ING Mutual Fund, with higher yields in the G-Sec, long-term debt funds will have negative impact.
"The price fall in bond will be anywhere between 0.5 to 0.75 per cent." Markets have generally moved up by 10-11 basis points, which means 65-70 paise per 100 for a 10-year bond while for a three-month paper it is four paise per 100.
"Yields have gone up in government securities by 10-11 basis points, so there will be negative impact. The price fall in bonds will be between 0.5 to 0.75 per cent," he said.
Short-term funds predominantly invest in corporate bonds with 1-2 year maturity, explained Ramanathan. And these are giving good returns as they buy corporate papers which are trading between 9-10 per cent.
"These are attractive levels for a person to lock on to in the form of investing in short-term debt funds. But for a long duration fund, it is difficult as there is no clarity on further rate hike cycle."
Fund houses have already started reducing the average duration of maturity for long-term debt funds. Dhirendra Kumar, chief executive officer of Value Research, said: "There is absolutely no money in the long-term debt funds. Investors are not putting money in more than a year product."