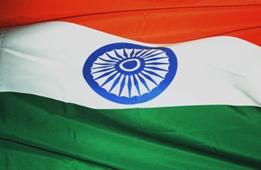 The government on Friday approved setting up of five new special economic zones but deferred the decision on a similar request by Larsen & Toubro.
"Five new proposals of SEZ were approved (in the board of approval meeting), additional commerce secretary D K Mittal told reporters in New Delhi.
The BoA also allowed three developers, including Unitech Infopark, to surrender their SEZs, he said, adding they would have to pay back the tax concessions availed while executing the projects and other pending dues.
Besides, the inter-ministerial BoA chaired by commerce secretary Rahul Khullar approved additional time to 29 developers to execute their SEZ projects.
The decision on Larsen & Toubro's request to set up IT/ITeS SEZ over 10 hectare in Mysore, Karnataka was deferred as 'some more clarifications' were required, Mittal said. Indus Gene Expressions, Cochin International Airport, Shantha Biotechnics, Suchirindia Infrastructure and Lanco Solar were given permission to go ahead with their SEZ plans.
The developers who were given permission to get their SEZs de-notified are -- Unitech Infopark, Wardha Power Company and Estra IT Park.
They had cited economic slowdown as reason for surrendering their tax-free enclaves. The special economic zone sector has attracted more than $28 billion investments over the past three-and-a-half years in the 105 zones that are now operational.
It included some $6 billion of foreign direct investment.