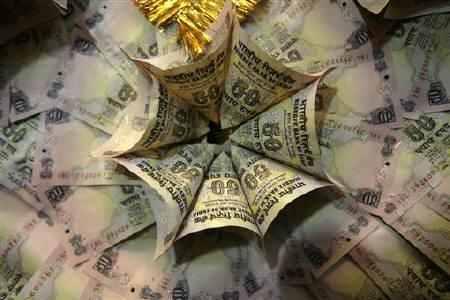 Market watchdog Sebi has asked various banks to provide it all account details of the Sahara group as well as their promoters and directors, and is also seeking help from RBI, ED and Financial Intelligence Unit as part of a multi-pronged probe into the entity.
Besides, the Securities and Exchange Board of India (Sebi) has also written to Sahara group to furnish the details of bank accounts and properties held by them so as to enable it to take recourse to appropriate legal remedies as per the Supreme Court directions, the Parliament was informed.
The details of actions taken by Sebi, which also includes its request to Maharashtra and Uttar Pradesh governments to initiate civil and criminal proceedings against two Sahara group companies, were listed by Minister of State for Finance Namo Narain Meena in a written reply to a Lok Sabha question.
Sebi has also launched prosecution and adjudication proceedings against Sahara and its promoter/directors, Meena said, adding that the regulator is also regularly submitting to the Supreme Court a case status report approved by Justice BN Aggarwal, as per the court directions.
Meena said Sebi has written to "NABARD, Enforcement Directorate, Central Economic Intelligence Committee, RBI and Financial Intelligence requesting them to share with Sebi any material/information in their possession about the Sahara group of Companies, more particularly SIRECL and SHICL".
He added, "They were also requested to examine or inquire any possible violation of the provisions of law falling under their jurisdiction and share with Sebi the outcome of such examination/inquiry."
The Supreme Court on August 31 asked two Sahara group companies (SIRECL and SHCIL) to refund the amount collected through issue of OFCDs (Optionally Fully Convertible Debentures), with annual interest of 15%, within three months to Sebi, which was mandated to facilitate the repayment of the money to the bondholders.
As per the order, the total amount collected by these two companies had an outstanding balance of Rs 24,029.73 crore as on August 31, 2011, the minister said, while adding that the Sahara group was also asked to furnish the documents relating to these investors within 10 days of the order.
As Sahara failed to meet the stipulated time limit, Sebi filed a contempt case before the Supreme Court. The group also filed two appeals before Securities Appellate Tribunal.
The appeal for extension in time for submission of documents to Sebi is listed for hearing on December 20, while the second appeal for allowing deposit of money with the registrar of SAT was dismissed by the tribnual on November 29.
The group then filed an appeal before the Supreme Court against the SAT decision, pursuant to which "an amount of Rs 5,120 crore has been refunded to Sebi by the Saharas", the minister said.