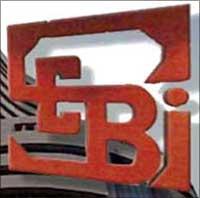 Market regulator Securities and Exchange Board of India has imposed a penalty of Rs 100,000 on one Sunil Kumar Mehta for alleged synchronised trading activities in shares of 12 companies, including Ushdev International and Lotus Eye care Hospitals.

The alleged synchronised or circular trading in these companies happened from March 1, 2009 to December 15, 2009 on the Bombay Stock Exchange.

Sebi, in an order dated August 31, slapped Rs 1 lakh fine on Sunil Kumar Mehta.

"In my view, the penalty imposed on the noticee (Sunil Kumar Mehta) is commensurate with the defaults committed by him," Adjudicating Officer P K Kuriachen said in the order.

Synchronised or circular trading refers to a practice where the seller and buyer may have an understanding between them on trading of specific shares.

Sebi carried out investigation into alleged irregularity in trading in the shares of 12 entities -- Allcargo Global Logistics, Asian Star Company, KSL & Industries, Mavens
Biotech, Panoramic Universal, Rasi Electrodes, Sat Industries, Ushdev International, KBS Capital Management, Lotus Eye care Hospitals, MVL and Anil Products.
The probe revealed that a group of entities namely, Sunil Kumar Mehta, Manish Mathur, Bhavesh Kothari, Suresh Hanswal, Hitesh Mahendra Jain, Rakesh H Jain, Bhavesh Jain, Jitendra Kumar Jain and Hemlata Ramesh Hankare were linked with each other.
They, acting in collusion, traded in the shares of the 12 companies.
According to the order, Mehta on his own account has traded only in one scrip -- Panoromic -- in which he bought 1,800 shares and sold 1,600 shares.
"The amount of loss caused to an investor or group of investors also cannot be quantified on the basis of the available facts and data," it added.
As per the order, it was alleged that Mehta, acting in collusion with others, orchestrated the manipulation of trading volume and price of various scrips with the use of trading account/bank account of a number of entities (some of whom were his front entities) in violation of norms.