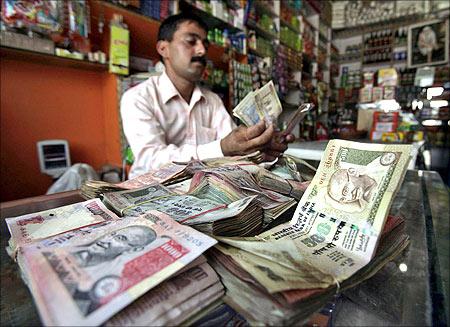 The Supreme Court on Friday asked Sahara and SEBI to formulate mechanism for securing payment of around Rs 19,000 crore (Rs 190 billion) of investors' money after the Subrata Roy-led group agreed to pledge it's immovable property as security but the market regulator questioned the sale deed and worth of the properties.
A bench of justices K S Radhakrishnan and J S Khehar asked the regulator and the Sahara group to sit together to find out mechanism and posted the case for hearing on October 28.
Referring to media reports that the group has recently purchased immovable property in London worth Rs 256 crore (Rs 2.56 billion), the bench said that if the report is true then the group is well capable to pay the investors money with SEBI and asked whether it can give bank guarantee for the amount.
Senior Advocate C A Sundaram, appearing for Roy, submitted that the group can deposit the immovable property as security but it was opposed by SEBI's counsel who submitted that the company itself sell the property and pay the amount to the regulator.
The bench, thereafter, granted time to both the parties to formulate a mutually acceptable mechanism. The court was hearing three contempt petitions filed by SEBI against Roy, the two firms--Sahara India Real Estate Corp Ltd (SIREC) and Sahara India Housing Investment Corp Ltd (SHIC)--and their directors.
The apex court had on August 31 last year directed the Sahara group to refund Rs.24,000 crore by November end. The deadline was further extended and the companies were directed to deposit Rs 5,120 crore (Rs 51.20 billion) immediately and Rs 10,000 crore (Rs 100 billion) in first week of January and the remaining amount in first week of February.
The group, which had handed over the draft of Rs 5,120 crore on December 5, has failed to pay the rest of the amount, SEBI told the court.
The apex court had on August 31 last year directed the two companies to refund the money to their investors within three months with 15 per cent interest per annum. It had also said SEBI can attach the properties and freeze the bank accounts of the companies if they fail to refund the amount.
The two companies, their promoter Roy and directors Vandana Bhargava, Ravi Shankar Dubey and Ashok Roy Choudhary were told to refund the collected money to the regulator.