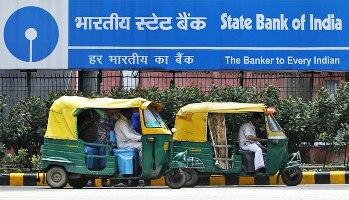 Close to a dozen banks' exposure to First Leasing, the financially troubled non-banking finance company, seem to be turning into bad loans.

State Bank of India has decided to classify its own Rs 250-crore (Rs 2.5-billion) exposure as a non-performing asset.

ICICI, Axis, State Bank of Travancore, State Bank of Mysore, UCO Bank and IDBI are among the others with a combined exposure of Rs 1,200 crore (Rs 12 billion) to the Chennai-based company, promoted by industrialist A C Muthiah and Farouk Irani, the latter a pioneer of the leasing business in India.

Bankers are not hopeful that the account can be upgraded.

They indicate the entire exposure might have to be written off, if recovery proceedings don't get anywhere.

Following an inspection of the books of accounts as on March 31, the Reserve Bank of India had, in September, barred the company from transacting business, and to not accept public deposits.

The company moved the high court at Chennai, challenging the central bank order.

Later, both Irani, managing director since 1973, and Muthiah, the chairman, resigned from the board.

Last week, one of its directors, N Ramakrishnan, and Sheetal R, company secretary, had also resigned. Rajeeva Prakash was appointed additional director (independent & non-executive) on its board.

That the company is facing difficult times was indicated in the annual report for 2011-12, when the company's profit after tax dipped to Rs 31.6 crore (Rs 316 million) in FY12 from Rs 70.9 crore (Rs 709 million)
the previous year.
Net profit for 2010-11, however, included a one-time gain of Rs 42.8 crore (Rs 428 million) from the sale of shares of rating agency CARE. Its gross revenue in FY12 also fell to Rs 213 crore (Rs 2.13 billion), from Rs 233 crore (Rs 2.33 billion) the previous year.
In 2011-12, interest expenses went up by 40 crore, due to increase in borrowing.
As on March 31, the public deposit dues were close to Rs 49 crore but the annual report said all these had been paid, with interest.
In a filing to the stock exchanges in October, the company said RBI had appointed an auditor for a special examination of the book of accounts and transactions, from the year ended March 31, 2010.
N C Rajagopal & Co, chartered accountants, had been appointed for this.
The stock price has declined by a little more than 80 per cent after RBI's order to bar it from business. It closed at Rs 14.85 on Monday, down 0.7 per cent from the previous close.
LOANS TURNING BAD
Bankers indicate the entire exposure might have to be written off if recovery proceedings don't get anywhere
Following an inspection of the books of accounts as on March 31, RBI had in September barred the company from transacting business and accepting public deposits
First Laesing is promoted by industrialist A C Muthiah and Farouk Irani, a pioneer of the leasing business in India