Reliance Jio has sent a second legal opinion to the Telecom Regulatory Authority of India (Trai) on the subject of the potential allocation of satellite spectrum.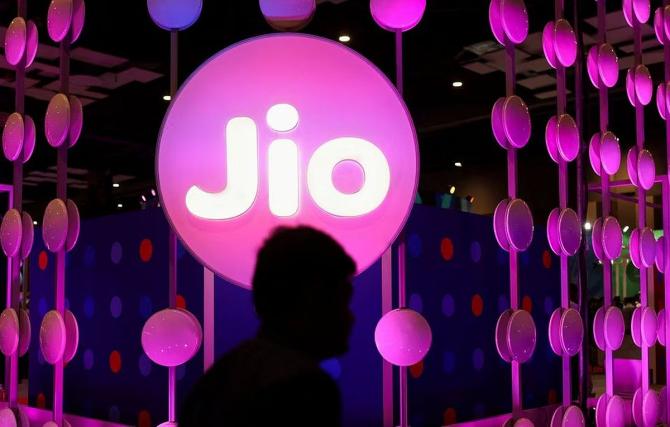 The letter is written by retired Supreme Court Justice L Nageshwara Rao and argues in favour of auctions, stating that any other method for allocating spectrum apart from auctions could be constitutionally unsound.
Business Standard has reviewed the letter.
"In light of the commercial considerations underpinning the allocation of satellite spectrum and without any social or welfare objectives, any law or rules that propose a method other than auction, thereby raising concerns about its legality, could be found constitutionally unsound under Article 14 of the Constitution of India," Rao said in the letter.
Once again referring to the previous 2G judgement by the Supreme Court, Rao emphasised that the court has already argued against the first-come, first-served policy formerly adopted by the Department of Telecommunications (DoT) for spectrum allocation.
The court highlighted that this policy had a fundamental flaw as it involved an element of pure chance or accident, and stressed it had inherently risky implications, he added.
Rao also mentioned an earlier observation made by the Supreme Court in the Goa Foundation versus Sesa Sterlite Limited case, suggesting that any method to distribute the spectrum that does not take into account revenue maximisation for the government may be subject to judicial review.
The Supreme Court had maintained that "there is no constitutional requirement, let alone a mandate, for allocation of natural resources through the auction method (other than spectrum), but at the same time the auction process should not be skipped without any justification – the decision to do so is judicially reviewable."
Recently, Jio sent another letter authored by retired Supreme Court Justice KSP Radhakrishnan that also argued in favour of auctions.
It cited the 2G judgement and emphasised that the Supreme Court ruled that spectrum can only be allocated by auction and no other method.
"Nothing in the court's reasoning indicates that this conclusion would not apply to the allocation of spectrum for the purpose of satellite-based communication services," the letter stated.
Debate intensifies
The legal opinions submitted by Jio follow a similar legal opinion sent by the industry body Broadband India Forum (BIF) to Trai, opposing satellite spectrum auctions.
Industry players are currently awaiting Trai's final recommendations on the matter.
Consultations on the issue concluded in June earlier this year.
Satellite or orbit spectrum is a segment of radio spectrum made available when satellites are placed into orbit.
This spectrum is a limited resource for every country, utilised by firms to implement satellite broadcasting, communication satellites, and weather satellite services.
In the draft telecom bill released last year, the DoT expanded the definition of "telecommunication services" to include satellite-based communication services.
Currently, the government holds exclusive rights to establish, operate, maintain and expand all telecom services and to use, allocate and assign spectrum.
The BIF, which represents tech giants like Google, Meta and Microsoft, as well as telecom equipment manufacturers such as Ericsson, Cisco and Huawei, sought the opinion of former Attorney General Mukul Rohatgi on whether the law mandates that the sole way to allocate satellite spectrum is through auction.
Rohatgi opined that auctioning satellite spectrum is not the most suitable and efficient method of resource allocation.
As part of the last consultation process on this topic administered by Trai in June, tech firms like Elon Musk's Starlink, Amazon's Project Kuiper, Telesat, Tata Group's Nelco, Hughes and Bharti Enterprises OneWeb were united in their opposition to satellite spectrum auctions.
In contrast, telecom operators remained divided.
Reliance Jio and Vodafone Idea advocated for auctions, while Bharti Airtel argued against them.