Under the India-South Korea Bipa, a party can drag the other to international arbitration if its investments are threatened.
South Korea is considering invoking provisions under the bilateral investment promotion and protection agreement (Bipa) against India for the hit on Samsung Electronics' investments, following a Supreme Court order asking its chairman, Lee Kun-hee, to appear within six weeks before a Ghaziabad trial court in a pending payment case.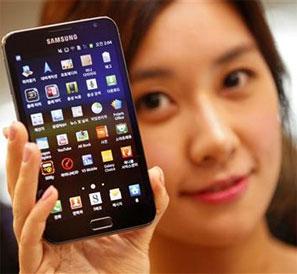 This comes even as Commerce & Industry Minister Anand Sharma expressed apprehension the apex court's decision might adversely affect India's investment climate.

Sources told Business Standard the Korean embassy here had taken up the matter with the foreign ministry of that country. Currently, Korean ambassador Lee Joon-Gyu is in his home country.

Under the India-South Korea Bipa, a party can drag the other to international arbitration if its investments are threatened.

Earlier this week, the Supreme Court had directed Lee Kun-hee to appear before a Ghaziabad court in a $1.4-million cheating case filed against him.

The Centre believes it is Samsung India that is "to be blamed, as it did not foresee it coming and mishandled the case", says a senior official, adding the apex court order had given an option through which an exemption could be sought from Lee's personal appearance.

The government is verifying the credentials of JCE Consultancy, complainant in the case. Initial investigations have revealed the company isn't registered with the Ministry of Corporate Affairs and doesn't have its sales tax number registered.

"The case has zero merit. The government is fully behind them. JCE Consultancy is a fraud company and is tactfully misusing the Indian judicial system," said an official directly handing the case on behalf of the Indian government.

The story so far:
2002: Samsung Gulf Electronics places $1.4-mn order with JCE Consultancy
2005: JCE files a criminal complaint in a Ghaziabad court, alleging it didn't get payment; names Samsung unit and Chairman Lee Kun-hee among accused
2005: Court summons Lee; he doesn't appear. It issues warrants
2006: Lower court dismisses Lee's petition against non-bailable warrant; Lee appeals in Allahabad HC
2009: Allahabad HC dismisses plea, gives him 30 days to appear. Lee files appeal in Supreme Court
2012: SC dismisses appeal, asks accused to object before trial court
2012: Magistrate orders non-bailable warrants against Lee. He moves HC ; appeal is dismissed again
2013: JCE files criminal revision with sessions judge. Lee moves Allahabad high court to set aside the order. Court dismisses appeal
2014: Lee moves Supreme Court against Allahabad high court order. SC dismisses appeal, asks him to appear before trial court in Ghaziabad within six weeks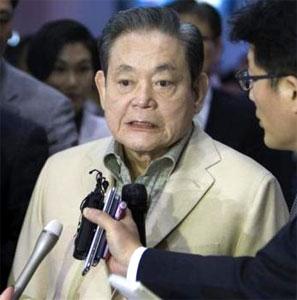 Sharma, however, said, "Samsung is one of the largest companies of Korea and has huge presence and investments in India...It (the court order) sends a very negative message and will definitely impact the investment and business climate adversely." But he added the courts had to take a view.

Meanwhile, B D Park, regional president and chief executive of the company's southwest Asian operations, and Ravinder Zutshi, Samsung India managing director, on Friday met Amitabh Kant, secretary in the Department of Industrial Policy and Promotion.

"Samsung is a victim of fraud here. We have to make sure their investments continue and we should encourage their investments here. It should not be impacted," said Kant.

Sharma said companies functioned in an executive hierarchical manner, adding their chairmen should not be summoned in case of complaints. "This is my view...It sends a very negative message."

Earlier, South Korea had "threatened to stop all investments coming into India", an official said.

The Supreme Court had passed its order on an appeal filed by Lee, challenging an Allahabad high court order dismissing his plea for setting aside an arrest warrant issued against him. The order was passed on a complaint filed by an Indian company, JCE Consultancy, against Lee in a Ghaziabad court for allegedly cheating it of $1.4 million.

Now, the Centre is planning to approach the court and request it to either allow one of Samsung's representatives to appear before the trial court or postpone the date of hearing in a manner that it comes up after a new government takes charge. The government is also concerned because of dismal progress in the $12-billion Posco steel project, "the Koreans might abandon India for Vietnam or Thailand".