This lawsuit will have no bearing on its fund-raising exercise as a deal is already in final stages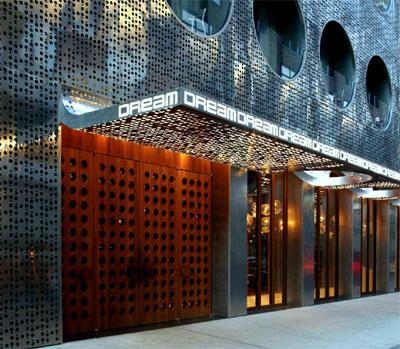 Facing a lawsuit in the US over sale of its overseas hotels, crisis-ridden Sahara on Thursday said it was a "private dispute" between two parties unrelated to it and the group will "vigorously" defend its position.
Sahara, along with two others, has been dragged into a $350 million lawsuit filed by a Hong Kong-based investor in the Supreme Court of the State of New York, seeking attachment of Indian group's two prized hotel assets - Plaza and Dream Downtown in New York.
The lawsuit has been filed by JTS Trading Ltd, which had proposed to partner UAE-based Trinity White City Ventures and arrange loans from Swiss banking giant UBS to acquire Sahara's three overseas hotels - Grosvenor House in London and the two in the US.
Reacting to the development, Sahara group said in a statement that "the lawsuit is brought against Trinity White City Ventures Ltd, which was apparently a potential joint venture partner of JTS Trading in a potential bid by Trinity to refinance our two hotels in New York and one in London."
"Sahara was at one time in discussions with Trinity but had no knowledge of the dealings between Trinity and JTS," the statement said.
"This is a private dispute between two parties who have had a falling out," Sandeep Wadhwa, Head of Corporate Finance at Sahara Group, said in the statement.
"JTS' attempt to drag Sahara into this dispute is based on false allegations and we are confident that JTS's claim will not survive the preliminary stages of the proceedings.
Sahara intends to defend the lawsuit vigorously," he added.
In the lawsuit filed against Trinity, Sahara and UBS, JTS has alleged that Trinity cut it off from the deal for direct negotiations with Sahara. JTS has also accused Sahara and UBS of having "aided and abetted" the UAE firm in breaching its "fiduciary duties" under their agreement.
The court has passed an 'order to show cause', asking Sahara India Pariwar to show cause in the court on July 8 why "an order should not be made" for attaching the group's interest in the Plaza and Dream Downtown hotels in New York.
As per the documents filed with the court by JTS, it had formed a venture with Trinity earlier this year to buy the three hotels from Sahara, which has been seeking to arrange funds to ensure release of its chief Subrata Roy and two other top executives from Tihar Jail in New Delhi.
Sahara sources said this lawsuit will have no bearing on its fund-raising exercise as a deal is already in final stages with another investor.
JTS was to invest $850 million for a 70 per cent stake in a private equity fund for the acquisition, while Trinity was to contribute $250 million for a 30 per cent stake. UBS was to provide senior debt facilities for the transaction.
JTS, which also claimed having been appointed 'exclusive arranger of fund', further said that the proposed 'Sahara portfolio' transaction was earlier pegged at $1.1 billion, but later it was revised upwards to $1.5 billion.
Interestingly, Sahara group earlier this month announced that it has reached a deal with another party, Reuben Brothers, for transfer of its existing debt from Bank of China on the three hotels - thus averting a 'default-triggered' sale of the iconic Grosvenor House hotel in London.
The Grosvenor House hotel was put on sale by its lender Bank of China earlier this year after a 'technical default'.
Sahara Group has been trying to raise funds to secure release of its Chairman Subrata Roy, who has been lodged in Tihar Jail for over a year, through monetisation of its various assets, including the three overseas hotels that it had purchased between 2010 and 2012 for $1.55 billion.
The group has been engaged in a legal battle with Indian markets regulator Sebi for a long time over a case involving raising of funds from investors to the tune of over Rs 24,000 crore (Rs 240 billion).
Sahara, however, claims it has already repaid 95 per cent of the investors money directly.
In the suit, JTS has alleged that Trinity and UBS "both acted intentionally and wilfully for the purpose of misappropriating for themselves opportunities and benefits justly belonging to Plaintiff".
It further said that it has "suffered actual damages, and is entitled to judgement against all defendants, in an amount which cannot presently be determined but is estimated to be no less than $350 million plus appropriate interest, and is entitled to punitive damages of $350 million from Trinity and UBS".
Among other pleas before the court, JTS has sought action "jointly and severally against defendants -- Trinity White City Ventures Limited, Sahara India Pariwar, Aamby Valley (Mauritius) Ltd and UBS Financial Services, Inc -- for actual damages which cannot presently be determined, but is presently estimated to be no less than USD 350,000,000, plus appropriate interest, and jointly and severally against Defendants -- Trinity White City Ventures Limited and UBS Financial Services, Inc for punitive damages of USD 350,000,000."
Last week, the Supreme Court of India set out conditions for release of Sahara chief Subrata Roy and two other executives from the jail and asked the group to make a total payment of Rs 36,000 crore (Rs 360 billion) in 18 months.
The court said that their release from jail was subject to deposit of Rs 5,000 crore (Rs 50 billion) in cash and Rs 5,000 crore in bank guarantee, as per an earlier court order, while the 18-month period would start from the date of his release after he fulfills the bail condition.