Free provision of food, cash transfers, and jobs in villages see enhanced flow of funds despite a precipitous fall in revenue. Till May, defence spend was nearly 30 per cent less than the previous year.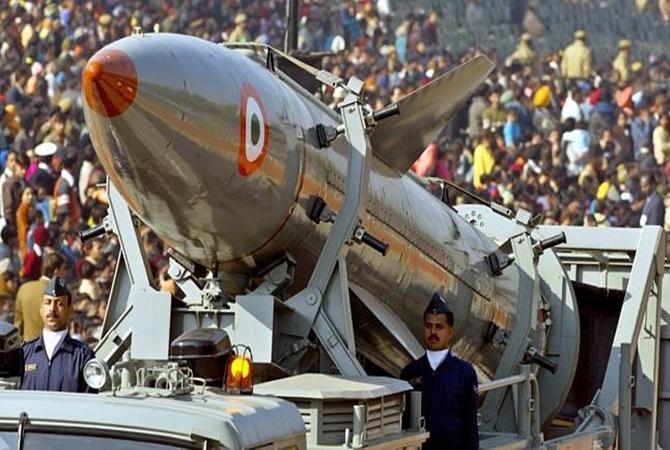 Despite a precipitous fall of 40 per cent in tax collection, the central government has doubled its farm and rural sector spending in April and May, data released by the Controller General of Accounts (CGA) shows.
The combined spending by the ministries of agriculture and rural development in April-May FY21 was Rs 91,355 crore, compared to Rs 44,054 crore in the same period of FY20.
The department of food and public distribution is not behind; it has spent Rs 10,000 crore in two months on capital infusion for food provisions, way higher than the annual capex allocation of Rs 2,000 crore.
However, the strong thrust on food and rural sector has come at a cost: defence spending has been hit, and till May, it is nearly 30 per cent less than the previous year.
The same CGA data tells us that major defence expenditure in the first two months of FY21 has been Rs 48,000 crore, nearly 25 per cent less than Rs 65,000 crore in the same period of FY20.
This includes the expenditure under revenue and capital heads.
The government has put extra thrust on health expenditure, as a response to the public health emergency.
Fertiliser subsidy, road projects, and transfer or money to states has seen enhanced flow in the first two months, in comparison to the previous year.
But at the same time, disbursal of direct benefits for LPG consumption, and spending on education is at a lower pace than before. Spending on police forces, too, has been slower.
Experts did not find reduced defence spending as a good indication.
"Most of the defence capital expenditure goes into procurement and modernisation.
"At the outset, this much of a drop in capex could be a worrying sign. But we have to take the monthly accounts with a pinch of salt," Laxman Behera, a defence expert with Manohar Parrikar Institute for Defence Studies and Analyses told Business Standard.
"To fund the pandemic policy response, there is a cap on how much ministries can spend in the first quarter of FY21.
"For the MoD, the limit is 15-20 per cent. In addition, some book-keeping in defence expenditure may not get reflected in monthly accounts," he explained.
Defence spending assumes even more importance when India's borders are under threat.
But it has to be kept in mind that the data is available only till May, while the border tensions began in June.
Similar to major developmental spending heads under defence, the pension outgo also has been lower than the previous year.
The government received flak some time back for keeping the defence pensions spending higher than its productive spend.
Commenting on the changes in expenditure pattern, eminent economic policy expert and head of Mumbai-based Indira Gandhi Institute for Development Research S Mahendra Dev said that the short term needs of providing food are more important than anything else at the moment.
"Livelihoods are at stake after the fall in economic activity, so it is vitally important to address immediate concerns of food security.
"Defence spending should be looked at in the medium term," he told Business Standard.
He also pointed out that the enhanced limit for foreign direct investment in defence would help in the medium and longer term.
The government usually front-loads its spending various heads: meaning, it spends more in the initial months of the financial year to clear backlogs and arrears, and to set the juggernaut rolling.
It ends up spending lesser than average towards the last quarter.
Though this is definitely at play here, the doubling of spending on farmers and the rural sector is worth underlining.
Most of this infusion has been done under the cash transfer scheme Pradhan Mantri Krishi Sammaan Yojana (PM-KISAN) and the national job guarantee scheme MGNREGA.
Photograph: Reuters