A few adjustments can help foreign travellers and students reduce the impact of a falling rupee.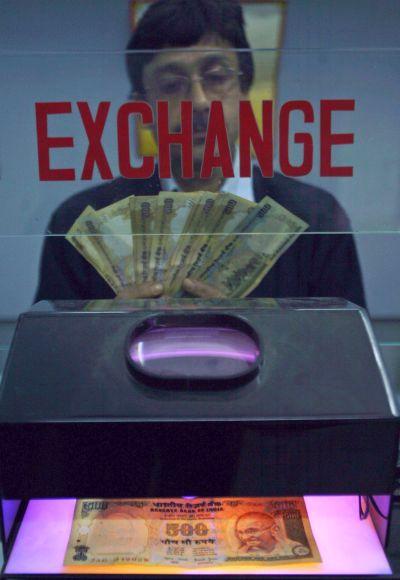 The rupee might have corrected four per cent against the US dollar in one month, but your holiday abroad can still turn out to be cheaper this year, compared to last year, if you book now.

That's because you will be paying lesser rupee to buy currencies of popular travel destinations such as Malaysia, Australia, New Zealand, Singapore, Thailand and South Africa than what you paid in 2014.

This also means students going to some popular international education hubs for fall semester will pay lower fee compared to their seniors, who enrolled a year ago.
"While the rupee has tumbled against the US dollar, so have other major currencies. For Indian travellers and students going abroad, the effect will be only in a few selected countries," says Anil Khandelwal, CFO, Cox and Kings. The prominent currencies that have gained over the rupee in the past year, other than the US dollar, include British pound, UAE dirham and Hong Kong dollars.
Compared to last year, the Indian rupee is stronger by 18 per cent against Malaysian ringgit, 14.52 per cent against Australian dollar, 14 per cent against New Zealand dollar, 10.37 per cent against South African Rand and nine per cent against Canadian dollar.

Students and travellers, however, would be at a better position had they done their bookings, conversions and payments a month ago as the currency weakened between two and 10 per cent against some of major currencies.
"The current correction is not as bad as August 2013's when we saw people deferring and even cancelling their travel bookings when the rupee was in a free fall. If there's a gradual weakening of the rupee, like in the past few weeks, customers may make small adjustments," says Rajeev Wagle, managing director, Kuoni India.
Vacationers wanting to cut corners can reduce their holiday by a day or two to suit their budget. If someone doesn't want to compromise on the period, he or she can opt for hotels that are cheaper than the one they had intended to book.

For the same destination, travel companies have differently priced packages depending on the customer's budget. Those opting for premium can go for value package and the latter can opt for budget travel.

Wagle suggests reducing the shopping budget or going for cheaper alternatives such as flea markets over malls would help. Independent holidaymakers can also look at group travel if they feel they don't wish to stretch their budget.
Vinayak Kamat, director, Geebee Education, says for the past four-five years, the rupee weakening against the dollar is a trend during August and September.

This time, it's made worse by the competitive currency devaluation. This mostly affects the tuition fee. Most students start working after a few months of settling down for their daily expenses. Their lifestyle abroad is, therefore, not affected by currency fluctuation.
Those going for fall semester can opt for making payment semester-wise rather than at one go. Universities in Canada allow 50 per cent upfront payment and the rest later.

Education loans are given in rupee and are fixed. Lenders make the payment to the universities before the start of each semester. But some companies do have an option to enhance the loan amount during the course.

Students can opt for such companies to protect themselves against currency fluctuations.
While outbound travellers and students might need to think of the ways to trim cost, the depreciating rupee has brought cheer to non-resident Indians (NRIs) as it means more rupees in return for their dollars, dinars, rials or dirhams, depending on where the money is remitted from.
"The four per cent drop in the rupee over the past few weeks is an added attraction for NRIs who send money to India during the festival period. There could be a surge in the inward remittance amounts," says Sudesh Giriyan, chief operating officer at Xpress Money.
Agreeing that there is a direct co-relation between higher inward remittance and rupee depreciation, Krian Shetty, managing director, Western Union, says, "Those who send fixed amounts during normal times, send more money by borrowing during rupee depreciation."
Since loans are available at four per cent, NRIs get significant interest rate advantage if they remit money and invest it in fixed deposits.