The firm, which traces its origin back to 1862 in a humble Kolkata bakery and its subsequent listing on the bourses in 1918, says that it now wants to grow "substantially" and not just rest on its laurels.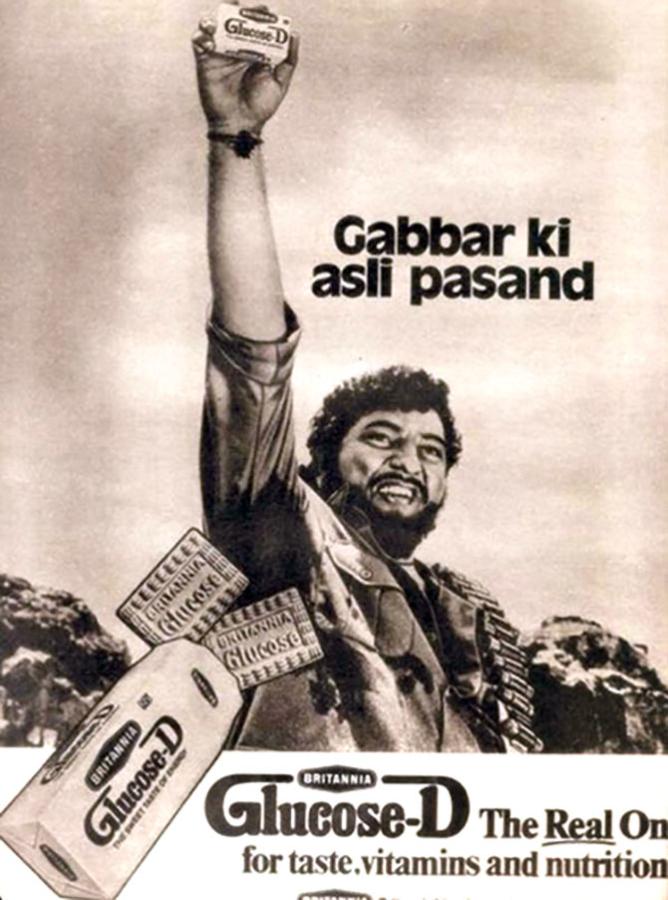 In its hundredth year, the Wadia group company is working on ways to keep its brand evergreen.
With 50 launches planned this fiscal year and a new logo, the company says it is ready to cater to the evolving tastes of young Indians who are increasingly seeking health and nutrition in the brands they snack on. And with the frenetic pace that it has set itself, the company seems to be keen to dispel the notion that it is too old to learn new tricks, say experts.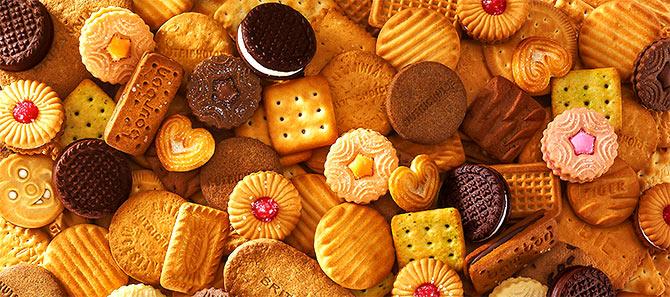 The rejuvenation and revival process began a few years ago. Driven by a new market reality where food and dairy brands were increasingly being put to a health test and a new managing director, Varun Berry took over in April 2014, the company decided it was time for a review.

In a presentation made to investors on its centenary year, Britannia says that it went about increasing the pace of product innovations and launches and repackaged many of its old favourites.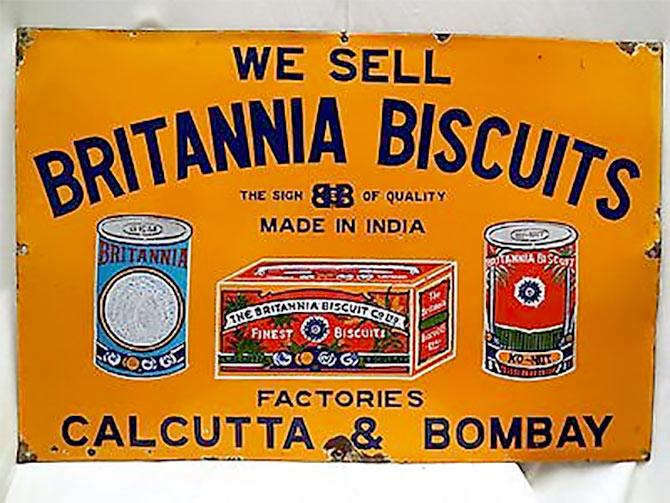 It also focused on expanding the distribution network in rural areas and the Hindi-speaking states.
The result is that five years later, with 33 per cent share of the organised market, the company has outpaced rival Parle, in terms of value although the latter continues to rule the market in terms of sales volume. In 2013, Britannia lagged behind Parle by six per cent in terms of market share by value but in 2017-18 Parle trails by three per cent, the company says, quoting data from research agency AC Nielsen.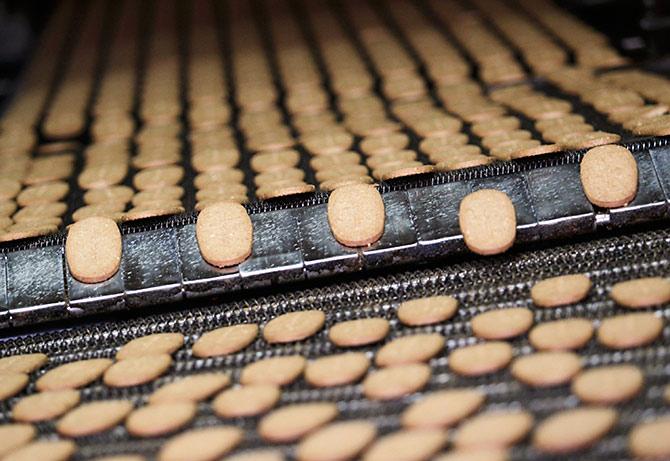 Keeping the momentum is priority and Berry says that he has planned a slew of innovations to help the brand penetrate new categories.
One such product, Deuce under the Pure Magic brand umbrella, has hit the stores already and another new launch, Croissant, in a joint venture with Greek food brand Chipita, is expected soon.

The firm, which traces its origin back to 1862 in a humble Kolkata bakery and its subsequent listing on the bourses in 1918, says that it now wants to grow "substantially" and not just rest on its laurels.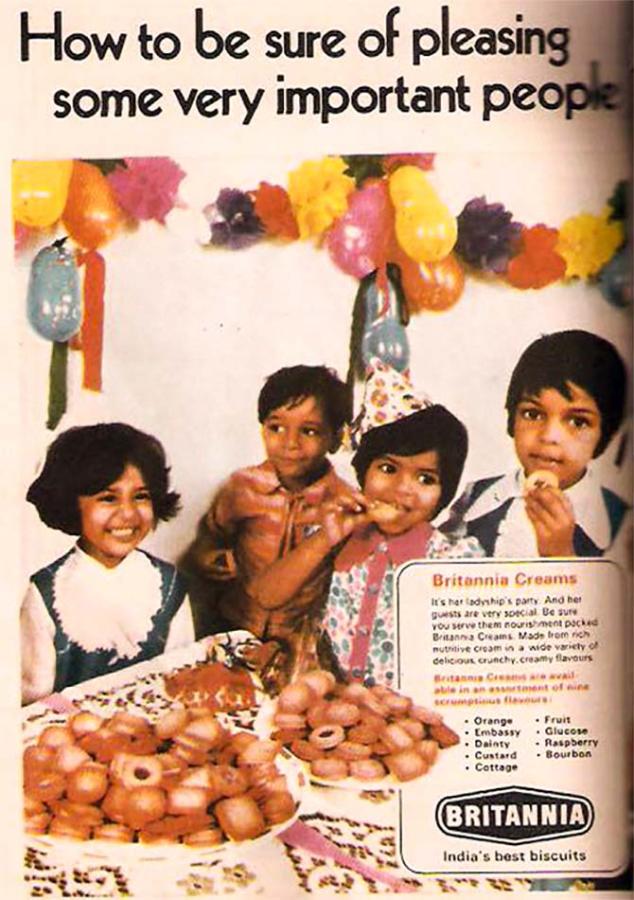 Consolidation and growth

After losing substantial market share both from the organised as well as unorganised competition, Britannia staged a comeback under Vinita Bali, who took over as the managing director in 2005. By the time Bali moved on in 2013, Britannia's market cap had more than trebled.

Berry, who joined Britannia as chief operating officer in February 2013, then took over from Bali in April 2014.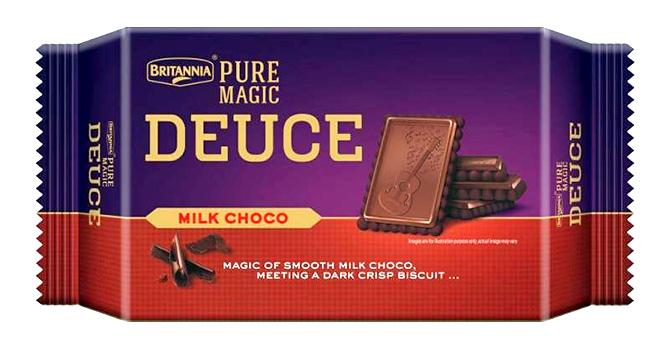 From the time he took charge as managing director till the first quarter of the current fiscal year, Britannia's market cap has grown by 55.9 per cent at ~743.88 billion while its topline increased by 9.4 per cent CAGR, making Britannia Industries the largest biscuit maker in terms of value.
According to the company, a combination of measures has helped. Direct distribution outlets have gone up from 730,000 in March 2014 to 1.84 million in March 2018. Its net sales value has increased substantially from the Uttar Pradesh, Rajasthan and Madhya Pradesh and the brand has made its way deeper into the heartland.

Also playing a big part in the brand rejuvenation is the relaunch of its flagship Good Day brand. In 2015, the company came out with new packaging and pack sizes to take on rival Parle G and that has helped immensely. Berry believes it will take another two years for Good Day to outrun Parle G.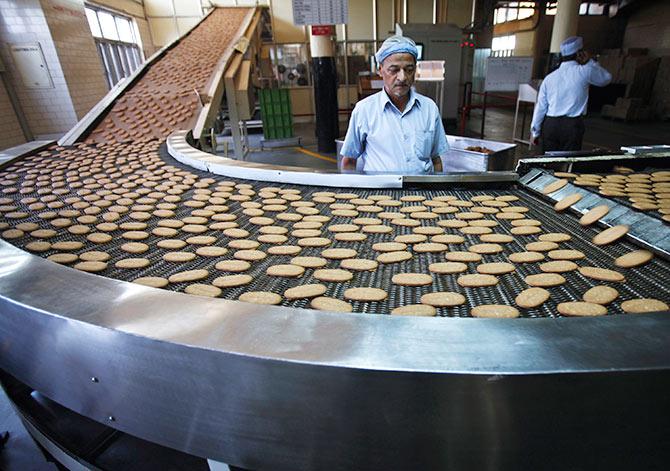 Communicating the new

The company said that it intends to transform itself into a holistic foods company. It does not want to walk away from its legacy, but does want to present itself as a contemporary entity in a modern marketplace.

Chairman Nusli Wadia had said while unveiling the logo, "It is not completely different from our old logo," and added that the aim was to reflect "modernisation and stay relevant to the modern days." Thus, while the company has discarded the outer curved rectangular part, it has retained the inner red portion to convey boldness and the green that it says stands for goodness. A splash of yellow has been added to the mix.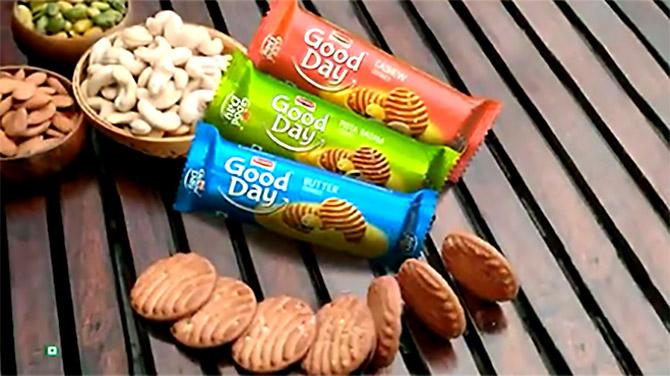 Britannia Industries' vice president of marketing, Ali Harris Shere explains that the curved yellow stripe at the bottom of the logo communicates excitement. The idea he says is to convey exciting goodness.

According to Sandeep Goyal, founder of Mogae Media the new communication is targeted towards a "more youthful audience" and is a departure from its earlier communication. "Previously, the primary focus was on the mother and they talked about health and nutrition but now, their targeted consumers are the young and thus a communication which connects better to this consumer segment was needed," Goyal said.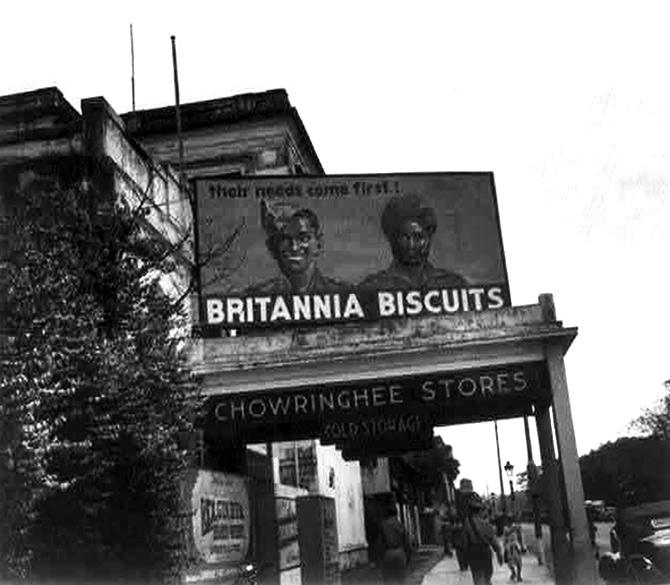 Ramesh Thomas, president at brand value management firm, Equitor, says that the new identity implies that Britannia wants to be associated with an active lifestyle. "The previous catch-line was about health and intellectual pursuits. The new corporate identity is in line with a new energetic India," he said. The brand's tagline now reads 'Exciting goodness' in addition to the old one that states 'Eat healthy, think better'.

For brands any change is welcome, say brand gurus. If nothing else, it will keep the spotlight on Britannia as it gets ready to launch its new labels.