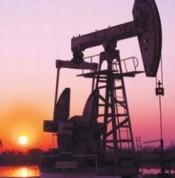 Reliance Industries' flagging KG-D6 gas block holds 80 per cent less reserves than previously estimated, the firm's junior partner Niko Resources of Canada said.
Proved plus probable reserves at Krishna Godavari basin D6 block has decreased to 1.93 Trillion cubic feet from about 9.65 Tcf previous estimate, Niko said in a statement.
Niko holds 10 per cent stake in KG-DWN-98/3 or KG-D6 block where RIL is the operator with 60 per cent interest. The remaining 30 per cent is held by BP plc of UK.
In its 'Reserves and Contingent Resources Update', the Canadian oil and gas producer said total proved plus probable natural gas reserves in its various blocks have fallen almost 51 per cent to 377 billion cubic feet equivalent (bcfe) mainly due to lower reserves in KG-D6.
"The reason for the decline in reserves referred to above relates to the D6 block. Proved plus probable reserves at D6 as at March 31, 2012 have reduced to 193 bcfe," it said.
The 7,645 sq km KG-D6 Block has 19 oil and gas discoveries. Of these, production from the MA oil find began in September 2008 and from the Dhirubhai 1 and 3 gas discoveries in April 2009.
Natural gas output at KG-D6 fields has dipped to 31.33 million standard cubic meters per day this month after hitting a peak of 61.5 mmscmd in June 2010. RIL had in 2006 stated that output would rise to 80 mmscmd by 2012-13.
Niko said the field performance at the D1/D3 fields during 2011 demonstrated "higher than expected pressure draw-downs".
"An assessment of reservoir performance concluded that, contrary to the previous geological model, the current D1/D3 producing wells did not appear to be receiving any contribution from outside the main channel areas," it said.