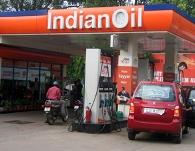 Global agency Fitch on Monday lowered the rating outlook of public sector companies including NTPC, SAIL and IOC to negative but said the downgrade of India's credit outlook to negative would not impact the rating of Reliance Industries.
The global agency's downgrade of seven state-run companies follows the lowering of India's credit outlook to negative from stable.
"Fitch Ratings has revised the outlooks on the Long-Term Issuer Default Ratings of seven Indian state-owned enterprises to negative from stable and affirmed the ratings," it said in a statement.
The seven entities, whose outlook have been lowered, are NTPC, SAIL, GAIL, IOC, REC, PFC and NHPC.
In a separate statement, Fitch said there is no immediate impact on Reliance Industries' Issuer Default Ratings (IDRs) following India's credit outlook revision.
"This is because RIL's FC IDR is constrained by India's country ceiling ('BBB-') and will be lowered if India's country ceiling is revised down in future," it noted.
Regarding the downgrade of outlook of seven PSUs, Fitch said the move follows revision of the India's Long-Term Foreign-and Local-Currency (Issuer Default Ratings) to negative from stable.
"This is because the IDRs of Fitch-rated seven state-owned enterprises are either equated to the sovereign's or their stand-alone credit profiles are currently at, or constrained by, the sovereign's IDRs as per Fitch's parent and subsidiary rating linkage methodology," it noted.