Reliance Industries is in talks with Venezuela's PdVSA to produce heavy oil in the South American OPEC nation, PdVSA, executive director Fadi Kabboul said on Wednesday.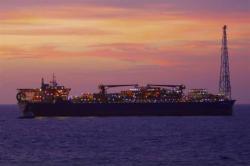 Venezuela's state oil company is in talks with RIL as well as state-owned Oil and Natural Gas Corp (ONGC) for exploration of Ayacucho and Boyaca fields, he said at the Petrotech 2012 conference in New Delhi.
RIL had last month signed a Memorandum of Understanding with Petroleos de Venezuela, or PdVSA, to develop a project in the Orinoco extra heavy crude belt. Also, the firm signed a new agreement to buy more Venezuelan oil for its twin refineries at Jamnagar in Gujarat.
"We are in talks with Reliance and ONGC," the PdVSA executive said adding the company would raise exports to Asia to 2.8 million barrels per day by 2018 against 1.2 million bpd in 2012.
PdVSA, Kabboul said, is likely to produce 3.13 million bpd in 2012 as against 2.98 million bpd in the previous year.
Years after it dropped out of a ONGC-led consortium for developing Venezuela's giant oil fields, RIL is now keen on taking a project to produce heavy oil in the South American nation.
RIL may take the Boyaca 4 block and a separate section in the Ayacucho area of the Orinoco belt. Both these areas can produce 200,000 bpd (10 million tonnes a year) each.
Also, RIL has signed a new agreement to buy more crude oil from Venezuela. It had in 2008 signed an agreement to buy 150,000 bpd of oil, which was gradually raised to 270,000 bpd at present. Under the new 15-year agreement, the South American country would sell between 300,000 bpd and 400,000 bpd.
RIL operates twin refineries at Jamnagar with a total refining capacity of 1.24 million barrels a day. Half of its crude diet can be heavy oil.
PdVSA said earlier this month that it plans to raise overall shipments to India to 518,000 barrels a day by 2018.
RIL was in 2009 supposed to bid with the Indian consortium of ONGC Videsh Ltd, Indian Oil Corp and Oil India Ltd for one of the three giant oil blocks Venezuela was offering through auction. It, however, walked out of the consortium possibly due to delays in bidding.
After RIL's exit, OVL-IOC-OIL teamed up with Repsol YPF SA, Spain's biggest oil company, and Malaysia's Petronas to make a successful bid for the massive Carabobo-1 project in Venezuela's Orinoco heavy oil belt. The field, which had about 50 billion barrels of proven oil reserves, can produce a minimum of 400,000 bpd of oil.
Venezuela is important for RIL as it buys crude oil from the South American nation for its over 62 million tonne per annum capacity refineries in Jamnagar.
The complex refineries of RIL are suitable to process relatively cheaper Venezuelan crude where margins are high.
RIL and PdVSA also plan to work together on how to update and improve Venezuela's refinery network, as well as PdVSA's plans to tap offshore natural gas reserves, including the long-delayed Mariscal Sucre project, which is due to begin extraction before the end of this year.