Forced to scale down petroleum retail operations, Reliance Industries Ltd and Essar have taken their predatory pricing complaint against government oil marketing companies (OMCs) to the Appellate Tribunal for Electricity.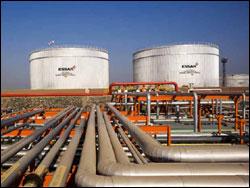 In July, the PNGRB (petroleum and natural gas regulatory board) had dismissed a plea of these private fuel retailers against government oil marketing companies. Though the two companies are pursuing the case, Shell India has decided to withdraw.
A person familiar with the development said, "RIL and Essar together have appealed to APTEL against the PNGRB order earlier this month. The grounds of appeal remain the same. The private companies want a level playing field so that they can compete with the government companies in fuel retailing." He also said Shell India was no longer a party in the case.
In their appeal before the PNGRB in 2008, RIL, Essar and Shell India had complained that "cartelisation" by the three government oil marketers had resulted in huge losses and harmed competition, besides having "annihilated" the private players.
Also, they said, it deterred the entry of private players, encouraged fuel adulteration, restricted the flow of capital and denied the common man the right to choose fuel.
The private retailers further alleged that ONGC and OIL sold crude oil to public-sector oil marketing companies at "reduced artificial prices" and, thus, "in a concerted fashion, indulged in unfair and restrictive trade practices".
In its order dated July 2, PNGRB said it was not persuaded that the respondents indulged in either cartelisation or monopolistic behaviour since it could not make out any formal agreement between the parties to control prices and markets.
IndianOil, Bharat Petroleum and Hindustan Petroleum cater to well over 90 per cent of the fuel retail demand. In its attempt to protect domestic consumers from rising prices, the government regulates the prices of diesel, kerosene and domestic cooking gas.
The losses of the three companies on these three products are compensated through discounts on crude oil sale by ONGC and OIL, and cash compensation from the government.
Of the Rs 138,541-crore (Rs 1385.41 billion) loss suffered in the last financial year, 37.91 per cent was compensated by ONGC, OIL and GAIL. The rest came from the government. No such compensation is provided to the private companies.
Private retailers such as RIL and Essar have had a rough ride so far. RIL had invested Rs 5,000 crore (Rs 50 billion) in the fuel retail business, and managed to capture one-fifth of the diesel market within years of its operations. It now operates around 450 of its 1,450 outlets.
Essar Oil operates over 1,400 outlets but is unable to compete with government companies. Both RIL and Essar charge market-linked prices for petrol and diesel. Petrol at the private companies' outlets is costlier by over Rs 3 a litre while diesel is costlier by Rs 12-15 a litre.