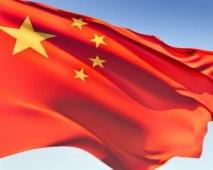 A spectre of instability awaited China as the widening gap between rich and poor reached 'dangerous levels of wealth inequality', a report by a Chinese NGO has said ahead of a key meet of the ruling Communist Party to select new leadership.

The widening gap between rich and poor continues to pose a challenge to stability in China, with the latest figures showing that the Gini coefficient reached 0.438 in 2010, which exceeds UN warning levels, the International Institute for Urban Development said in its report in Beijing.

The Gini coefficient, an index measuring inequality of income with a scale of zero to one (zero being totally equal and one being totally unequal), suggests that a country with a figure higher than 0.4 has dangerous levels of wealth inequality, state-run Global Times newspaper reported.

According to reports in the Beijing News, the figure went from 0.275 in the 1980s to 0.438 at the end of 2010.

The report said the new index indicated that there have been risks of instability associated with the great achievements of the reform and opening-up policy, such as the increasing gap between the rich and poor and intensifying contradictions between government officials and the public.

The excerpts of the report which was carried in Beijing by the official media in Beijing on Monday came head of the 18th
Congress of the ruling party which was expect to be held in the next few weeks in Beijing.
Besides selecting a new leadership replacing the present lot led by President Hu Jintao, it would also debate the new ideological course to be followed for the next five years in the light of economic slow down due to steady fall in exports because of economic crisis in EU and US.
While China has emerged as the second largest economy vigorously pursuing economic reforms in the last three decades abandoning Mao Zedong's dogmas, concerns are mounting as despite improvements in living standards were caught in low income trap.
While reforms helped officials and business people to prosper, a vast number of Chinese were left with meagre monthly wages in a society whose living standards have reached higher brackets.
No official statistics about wealth gap have been released by the National Bureau of Statistics since 2000.
The bureau offered an explanation for this in a monitoring report in 2011, which said that the Gini index couldn't be calculated as the incomes of urban and rural residents are calculated separately.
A report released by the China Development Research Foundation in July said the Gini index was 0.45 in 2001 and rose to 0.48 in 2007.