Roadblocks ahead as these medicines could face new clinical tests, more scrutiny

Drug makers that improvise on existing formulations — by using new delivery mechanisms, like time-release, modified release, etc, and branding those as more efficient products — are likely to face roadblocks. The government is considering a proposal to amend the Drugs and Cosmetics Act's rule 122 (E) to include products with new drug delivery systems (NDDS) under the "new drug" category.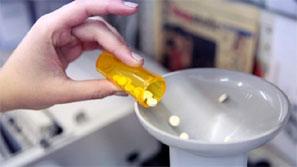 Time-release drugs are a class of therapy that release medicines at a measured pace to improve efficacy on and compliance with patients.

The proposed move means that these companies, like in the case of new drugs, will not be able to bypass clinical trials and additional regulatory monitoring. This, in turn, might delay launches and increase the drug development cost for pharmaceutical companies using new delivery mechanisms.

According to industry experts, major pharmaceutical companies such as Ranbaxy, Cipla and Torrent Pharma have been launching differentiated products by using NDDS. The market for products based on new delivery systems is pegged at 20-25 per cent of the total domestic market, estimated at Rs 77,834 crore (Rs 778.34 billion) and growing at an annual rate of 9.2 per cent.

For instance, Ranbaxy was the first company to discover extended-release technology for an existing formulation called Ciprofloxacin. The company, which later sold the technology to others, marketed the once-a-day drug under its brand Cifran, said C M Gulati, a sector analyst and the editor of Monthly Index of Medical Specialities (MIMS), a medical journal.

Some companies also use new delivery mechanisms such as time-release to re-package products or circumvent price control.

The idea to put such medicines under the "new drug" category was initially proposed by a special task force set up by the health ministry, with a mandate to formulate a long-term policy to strengthen the drug sector. The task force, headed by V M Katoch, secretary in the department of health research and director-general of the Indian Council of Medical Research, recommended that each NDDS-based drug, even if a copy of an already approved one, "should be treated as a new drug and accordingly subjected to the requirement of complete studies as a new drug".

These suggestions of the task force were recently endorsed by the Drug Technical Advisory Body (DTAB), considered the highest advisory body on drug-related matters. "DTAB, after deliberations, agreed to the proposed amendment. It was, however, clarified that these applications would not be treated as investigational new drug applications," DTAB said at a recent meeting. Minutes of this meeting were reviewed by Business Standard.

The board also asked the Drug Controller General of India, the drug regulator, to prepare guidelines with respect to NDDS for the information of the industry, as well as regulatory authorities.

While considering the proposal, DTAB argued products using new delivery mechanisms, such as controlled release formulations of drugs, were "reported to be vastly different from each other with respect to their efficacy and toxicity".

Therefore, composition, as well as the process of manufacture of the carrier, has an impact on the clinical performance of a drug.

While the proposal needs a go-ahead from the health ministry and Parliament to find its place as an amendment, the industry is already divided in its view.

According to D G Shah, secretary-general of the Indian Pharmaceutical Alliance (IPA), NDDS is a specialised technology that is not easy to develop. "It requires significant investment in research & development (R&D) to develop such a technology. Not many pharma companies have the capabilities to launch such drugs," said Shah.
He added that putting such drugs in the new drug category would not make much difference because these companies were already conducting all the required studies. However, qualifying as "new drugs" would mean they would have to seek approval from the central licensing authority, instead of state licensing authorities.

Some also say that the government may have other objectives behind this proposal. "NDDS-based products qualify as new drugs under the existing Act…. The government may be trying to set some agenda under this proposal," said another expert, who did not want to be named.

He said the current prices of drugs with the new delivery system were regulated by the National Pharmaceutical Pricing Authority, the drug price regulator. However, there was an attempt to bring those out of the ambit, categorising such products as new drugs might serve the purpose, he added.