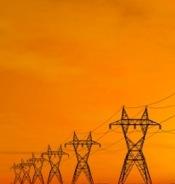 The project of Reliance Energy with capacity of 4000 MW at Shahapur in coastal Raigad district is in progress and is expected to be completed by 2011, Maharashtra Legislature was informed.
"The project is in progress and is expected to be completed by 2011," the Economic Survey of Maharashtra for 2009-10, tabled in the legislature, said.
The state government signed MoUs with private companies Tata Power Company Limited, Reliance Energy and Jindal Power Corporation for electricity generation in 2005-06, it said.
Land acquisition is in progress for the unit at Deharand (Raigad) by Tata Power Company Limited, it said, adding Adani Power has planned to set up power plant at Tiroda (Chandrapur) where 1980 MW (3 units of 660 MW) of power generation is being planned.
This plant is expected to be operational by March, 2012, the Survey said. The Mahadiscom purchased 79,871 MKWH electricity during 2008-09, costing Rs 20,606 crore (Rs 206.06 billion) as against 78,734 MKWH incurring expenditure of Rs 17,006 crore (Rs 170.06 billion) in 2007-08, it said.
As per population census 2001, there are 41,095 inhabited villages in Maharashtra, out of which 36,010 villages are electrified as per the criteria laid down in the rural electrification policy of 2004.