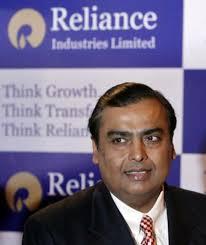 Reliance Industries, Oil and Natural Gas Corporation and Bharat Petroleum Corporation walked away with the top honours at the annual PetroFed Oil & Gas Industry Awards in New Delhi on Monday.
BPCL bagged the 'Leading Oil & Gas Corporate of the Year' award as also 'Oil & Gas Marketing Company of the Year' award.
ONGC walked away with the 'Exploration & Production Company of the Year' award while RIL won the 'Refinery of the Year' award.
Hindustan Petroleum Corporation Ltd won the 'Oil & Gas Pipeline Transportation Company of the Year' award and Indian Oil Corporation won 'Human Resources Management Company of the Year' award.
Oil Secretary Saurabh Chandra presented the PetroFed Oil & Gas Industry Awards for 2013 for excellence in performance in various categories.
Petroleum Minister Dharmendra Pradhan was to give away the awards but he could not attend because he was travelling.
Congratulating the award winners, Chandra emphasised on the need to enhance domestic production of oil and gas to reduce imports.
In his welcome address, PetroFed chairman and IOC head B Ashok highlighted the need for keeping the spirit of healthy competition alive through such awards.
BPCL also got two special commendations for 'Innovator of the Year (Team)' award for a system to predict refining characteristics of a crude oil sample and a GPS-based pipeline surveillance personnel movement monitoring system.
The 'Innovator of the Year -- Team' award was bagged by the 10-member team of IOC and Chennai Petroleum Corporation Ltd led by R K Malhotra, then Director (R&D), Indian Oil.
They developed and commercialised technology for co-processing of non-edible oils in diesel hydro-processing operations of an existing refinery.
The 'Innovator of the Year -- Individual' award was won by Dr Shashikant of IOC for developing catalyst for Olefin Polymerisation and a process for manufacture of Tarpaulin Grade Polyethylene.
The individual award also carries a cash component of Rs 200,000 while the team award in innovation carried a cash award of Rs 50,000 for each member of the team.
There were also two special commendations in the 'Innovator of the Year -- Individual' award -- one each for Indian Oil's Guwahati Refinery and Hindustan Petroleum Corporation Limited.
Oil India Ltd was chosen for the 'Environmental Sustainability -- Company of the Year' award while Essar Oil and GAIL won awards for project management.
The 'Woman Executive of the Year' award was given to Ritu Mathur -- Team Leader, Aviation HR of BPCL. This award also carries a Rs 100,000 cash prize.
A special commendation in this category was conferred on Sita Baruah, Senior Maintenance Manager of IOC's Guwahati Refinery.
The award winners were selected through a process of collation by knowledge partner PricewaterhouseCoopers and evaluation by the Awards Committee led by Prodipto Ghosh, Distinguished Fellow, TERI and former Secretary to the Government of India.
Image: RIL chairman Mukesh Ambani