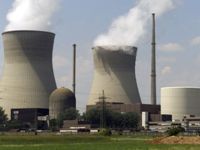 Reliance Industries said on Thursday it has signed natural gas sales pact with state-run NTPC Ltd.
"RIL executed gas sale and purchase agreements with NTPC for supply of gas from KG-D6 block to the power plants of NTPC in Anta, Dadri and Faridabad," a company spokesperson said.
"The volume of gas under these GSPAs is 0.61 mmscmd, which will be initially supplied only to the power plant in Anta due to capacity constraint in GAIL's pipeline," he said.
The quantities and price of $4.2 per mmBtu for gas under the GSPAs signed for five years are as approved by the government.
Supply of gas to NTPC is expected to commence within a week, the spokesperson said.