Reliance Globalcom, a leading global provider of international wholesale telecom services with a presence in high growth emerging and developed markets, on Tuesday announced that it is upgrading its European Network with coherent 100G technology.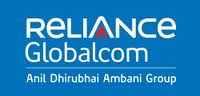 Reliance Globalcom, which boasts international subsea cable assets spanning over 73,000 Route Kilometres, will be using Ciena's 6500 Packet Optical Platform and WaveLogic coherent optical processors to deploy the 100G network.

Part of the European network connecting Marseilles, London, Paris and Frankfurt is planned to be upgraded with 100G wavelength technology by end of 2012.

The upgraded network will enable the company to support the surge in high-bandwidth intensive applications that encompasses cloud computing, video conferencing, business continuity/disaster recovery, data centre connectivity and storage area networking, in addition to ever increasing Internet traffic.

The new 100G technology enables Reliance Globalcom to send up to 2.5 times more data over its existing fiber network with 40G
technology, reduces the overall cost per Terabit on its network, and enables tighter integration with its recently deployed Terabit Internet routers at higher capacities while providing improved granularity.
"The 100G deployment will enable significant bandwidth scalability, flexibility, and improved performance, while reducing the overall costs for our customers", said Punit Garg, president and CEO, Reliance Globalcom.
"Last year Reliance Globalcom had installed Ciena's 6500 platform with 40G technology on its European terrestrial backhaul network. Now 100G technology will be added to the existing network so that 40G and 100G channels run along the same fibre allowing us to support the delivery of next-generation services to our customers."
"We are building and expanding our network, not only to cater and address growing demand for high-speed data services today, but also for the future. This will strengthen our leadership position and further differentiate our network capabilities", he further added.