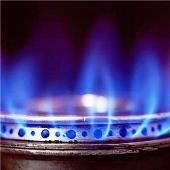 Reliance Industries as well as the oil ministry and sector regulator DGH on Tuesday gave detailed point-by-point reply to observations top auditor CAG had made in its draft report on the nation's largest gas field, KG-D6.
Besides Reliance, Cairn India and UK's BG Group too replied to audit observations on Rajasthan oilfields and Panna/Mukta and Tapti fields respectively at the Exit
Conference called by the Comptroller and Auditor General before finalising its report, sources privy to meetings said.
Directorate General of Hydrocarbons Director General S K Srivastava in a separate session with CAG said the Production Sharing Contract allowed companies to revise costs and plans for developing oil and gas finds.
This is by incorporating new inputs like the one done by Reliance for its KG-D6 fields where cost went up from $2.4 billion initially proposed to $8.8 billion in two phases ($5.2 billion in Phase-1 and $3.6 billion in phase-II).
The initial cost produced in 2004 was for producing a maximum of 40 million standard cubic metres per day but in the revised plans, Reliance doubled output to 80 mmscmd.
"Financial estimates were best estimates at that point of time for the broad work programme considered in development plan and were used for techno economic evaluation only," DGH said.
CAG in the draft report had accused oil ministry and DGH of turning a blind eye to the cost increase which would lower government's profit take from the field.
Sources said DGH disagreed with CAG assumption of adverse impact on government's financial take from the project saying "cost for the purpose of computation of government take is determined based on actual expenditure incurred and duly validated by audit, and is not based on development plan estimates".
"Any expenditure qualified by audit will be disallowed as contract cost," it said adding Reliance's actual expenditure on Phase-1 of KG-D6 gas field development is $5.6 billion till March 2011. Second phase of drilling is scheduled to commence shortly.
A Reliance team headed by its Executive Director PMS Prasad pointed that "the draft CAG report had found nothing to suggest that Reliance indulged in gold-plating viz that Reliance placed orders on its own affiliates at inflated costs or that payments made to vendors came back to Reliance".
Sources said Reliance stated that "using the benefit of hindsight, CAG cannot question the technical and operational judgements of the operator that were in effect the best possible judgements
at that time based on the best information available.
Benchmarking the project with similar ones the world over validates the fact that KG-D6 remains the most cost effective project."Reliance said there was "no malafide intent" on its part in making any "economic, commercial or operational decisions".
"Reasonableness of costs incurred cannot be established on the basis of hindsight. Any increase in the investment only increases the risk exposure of the operator without giving any additional benefits," it added.
The company presented nearly 250 page reply to the CAG draft audit while DGH put up another 180 pages to support its decisions which it described as in the interest of the country and the companies.
Sources said the private operators criticised CAG for exceeding its brief and converting the Special Audit into a Performance Audit.
Any audit has to be done under the Production Sharing Contract which provides for the legal regime under which the companies have to operate. If audits like that done by CAG were to go beyond the PSC, there would be no legal protection left for the companies, they said.
Sources said Reliance took almost 100 minutes to explain its point while Cairn did it in less than 30 minutes. BG took an equal amount of time.
CAG in its June 7 draft report stated that the oil ministry and its technical arm DGH favoured private firms like Reliance and Cairn India by allowing them to retain entire exploration acreage, turning a blind eye to increase in capital expenditure and giving additional area in violation of Production Sharing Contract.
Sources said DGH urged CAG to focus in its final report on accounting issues with quantification so as to ensure that revenue and expenditure reported in the books of accounts reflect a true and fair view in line with the accounting principles.
Also, procurement of goods and services should be viewed in the light of the common commercial practices prevailing in the private sector, that distinguishes the performance of private sector and may not be unduly shadowed by the systems and procedures of PSU, it said.
On pure technical issues, the CAG audit should rely on the judgement of the technical arm of the oil ministry for drawing conclusions in view of the fact that exploration and production complexity is not easily comprehensible.
"The CAG's final comment should encourage enhanced inflow of private and foreign capital and technology," DGH stated.
CAG may take two months to finalise its final report which would be tabled in Parliament.