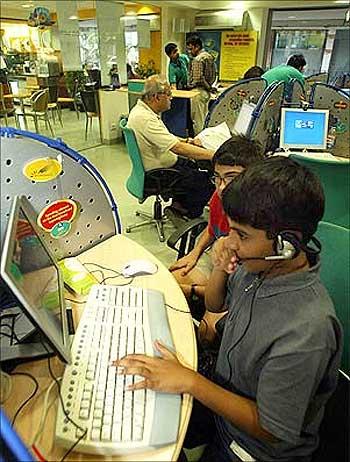 When the Telecom Regulatory Authority of India put up a consultation paper on its web site on March 27, asking users for their views on net neutrality, it probably did not expect an avalanche of emails in protest.
A day before the deadline for feedback expired on April 24, more than one million emails had been sent by netizens in favour of Save The Internet, the biggest-ever response India has seen for a social campaign.
The feedback is not surprising considering that what TRAI set out to do strikes at Netizens: allowing ISPs to charge different rates for different uses of data, which means popular actions like email, or WhatsApp, would cost more, popular websites could become expensive while start-ups would flounder. Net Neutrality maintains the status quo, where ISPs provide the same access to all content, apps and websites.
As the TRAI imposed deadline ends on April 24, Rediff Chat will host a series of net activists and experts to explain the issues involved, what is at stake here, and why net neutrality needs to be an article of faith if the dream of Digital India is to be realised.
Kicking off our series is Nikhil Pahwa, editor and publisher of MediaNama and a vocal supporter of net neutrality.
Nikhil Pahwa will appear on Rediff Chat on April 24 at 3 pm IST. Be there!
Related links:
FAQ: What is net neutrality? How does it affect you?
So how does Airtel Zero affect net neutrality?
Net neutrality: Lessons from cable TV
Airtel Zero: More sinned against than sinning?
Splitting India into many internets