Units worth Rs 77,142 crore redeemed in FY15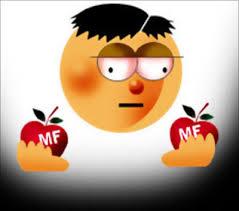 Equity mutual fund schemes witnessed highest-ever net inflows of about Rs 40,000 crore (Rs 400 billion) in 2014-15.
The inflows would have been even higher if not for the heavy redemptions of Rs 77,142 crore (Rs 771.42 billion), third-most in a decade.
High redemptions signaled large number of investors preferred to take money off the table amid a sharp rally.
According to industry players, these investors include high networth individuals, especially those who were able to participate at the start of the rally and also retail investors, who had invested during the high of 2007-08.
In the previous financial year, units worth Rs 55,362 crore (Rs 553.62 billion) were redeemed.
Ajit Menon, executive vice-president of DSP BlackRock Mutual Fund, said, "There is no doubt that redemptions have happened. Investors have been booking profits, which include retail as well as sophisticated investors who were in much ahead of rally." According to him, the money redeemed might have found its way into income funds, gold or banks' fixed deposits.
Jimmy Patel, chief executive officer of Quantum Mutual Fund, said, "Profit booking is one part which can't be ruled out, especially for those investors who were buying when majority did not.
"However, at the same time, churning of investors' money by distributors due to mushrooming of close-ended schemes is equally to be blamed," he said.
Some experts say the high redemption number is justified as a lot of investors would have preferred to book profits after a strong rally.
"A lot of investors exited after making profits -- that's what fund houses are here for to create wealth for investors," said a top industry executive.
The mutual fund industry also witnessed record sales of equity schemes at nearly Rs 1.5 lakh crore (Rs 1.5 trillion) surpassing what it sold at the peak of previous bull run in 2007-08.
Interestingly, the gross redemptions in FY16 were only Rs 2,000 crore (Rs 20 billion) less than that see in FY08 amid a meltdown in the market due to the global financial crisis.